A trip to Amritsar is like striking gold in terms of travel. Amritsar is the biggest city in Punjab and one of India's most spiritual towns. Every day, tens of thousands of devoted tourists go to Amritsar for one reason: to see the iconic Golden Temple. There's nothing quite like wandering around the gleaming edifice and sharing a shared dinner with dozens of other guests from the temple's large, volunteer-run kitchen. If you are also planning to visit Amritsar or searching for places to visit near the golden temple, then we will guide you well. In this blog, we will discuss the top 6 places to visit in Amritsar. So, stay tuned!
Famous Places To Visit in Amritsar
1. Golden Temple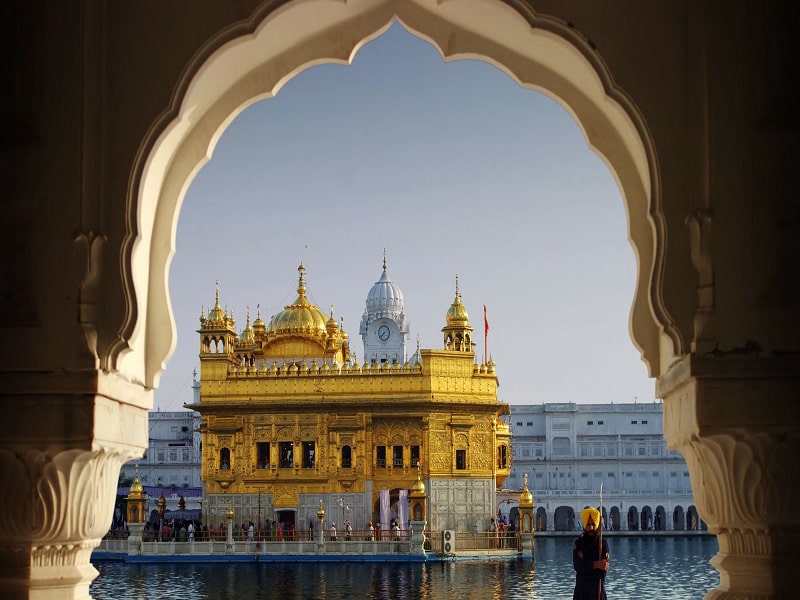 One of the most famous attractions of Amritsar is the Golden temple. It's a two-story edifice encircled by a 5.1-meter-deep manufactured lake and coated in actual gold. This place is considered to be one of the most sacred places in Amritsar and has the world's largest community kitchen that welcomes everyone to sit on the floor and get a free vegetarian meal with other visitors.
2. Durgiana Temple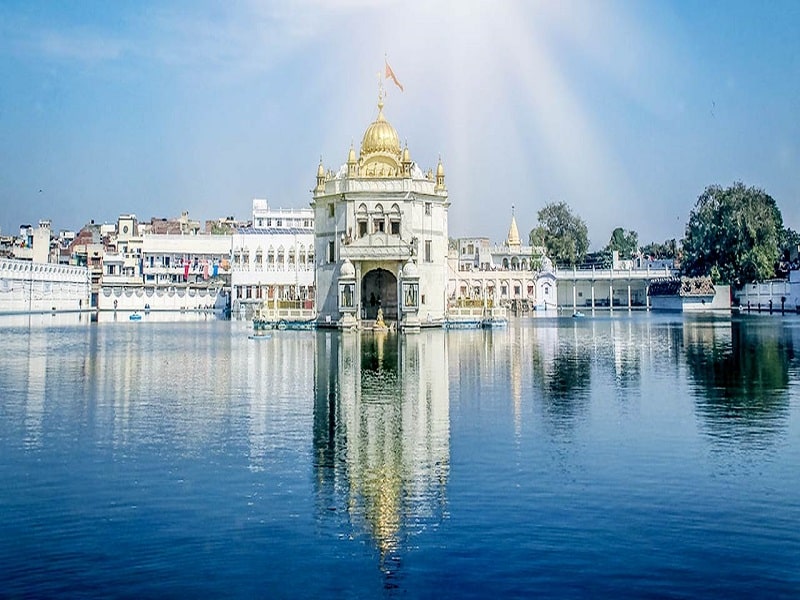 Another beautiful place that looks almost identical to the Golden temple is the Durgiana temple. This Hindu religious site has certainly been used for distinctive purposes, where devotees will pay tribute to goddess Durga and wealth goddess Laxmi. The temple is mostly frequented by religious travellers, but even non-religious visitors will be impressed by the inlaid marble's beauty and the temple's spiritual aura.
Also Read: Top 5 Places to Visit in Jibhi for a Beautiful Vacation
3. Wagah Border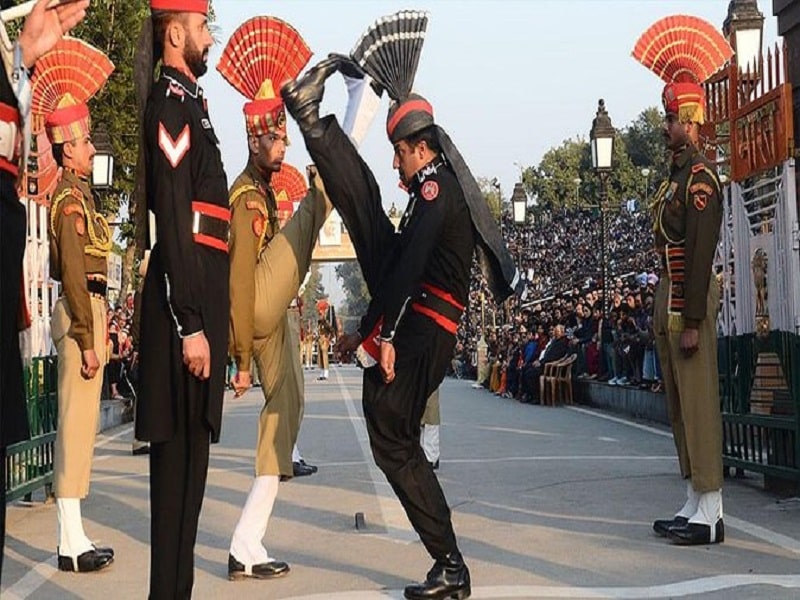 Pakistani border is located 31 kilometres west of Amritsar's city, where a strange border-closing ritual takes place every afternoon at twilight. The Beating Retreat Ceremony, which is full of pomp and ceremony, features goose-stepping guards from the Indian Border Security Force and Pakistan Rangers greeting each other, lowering and folding their flags, and locking the border gates.
4. Gobindgarh Fort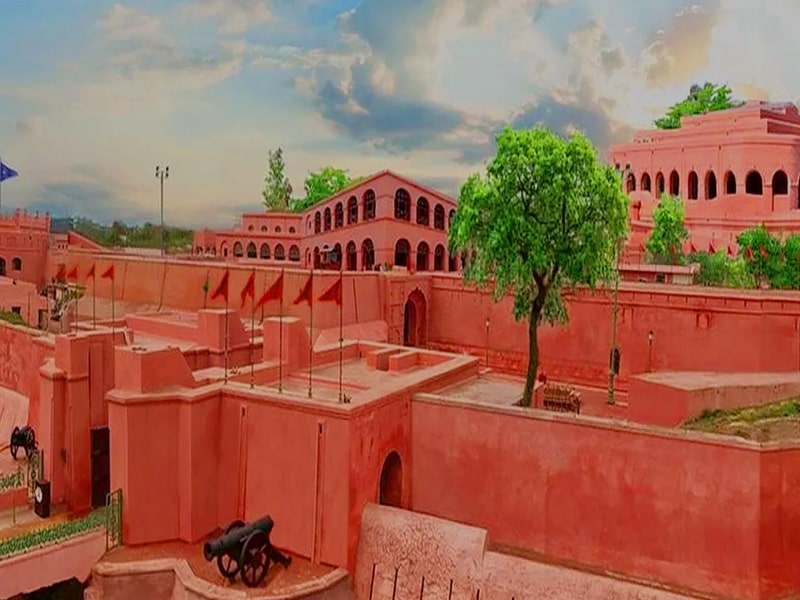 This 250-year-old fort is one of the most famous places to visit in Amritsar. This attraction consists of Warfare museums with rare weaponry and a turban museum describing headgear from the region. You can also enjoy captivating light shows that were projected on the bungalows.
5. Jallianwala Bagh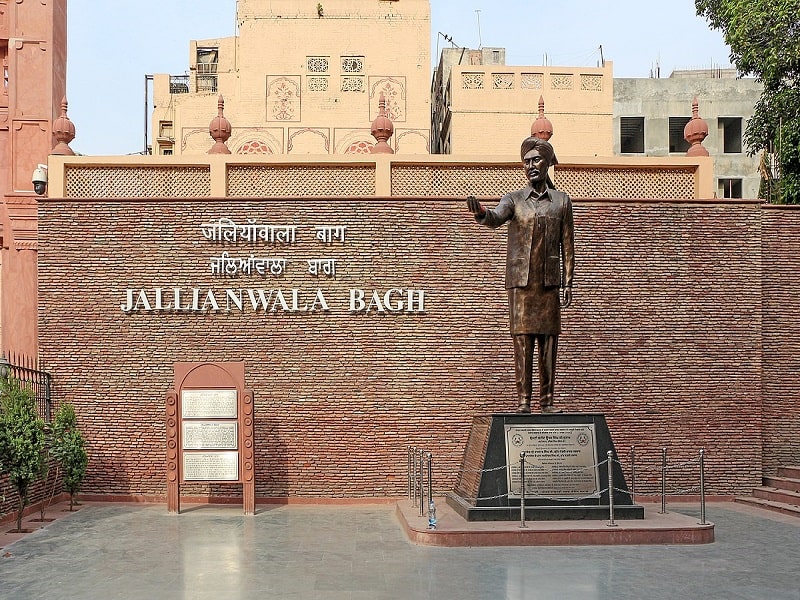 Another famous site that you should visit in Amritsar is Jallianwala Bagh. This garden has been made to memorize the estimated 1500 people who were killed or injured when the British soldiers were ordered to fire on peaceful protestors. You will see the portraits of important figures of the Indian independence era.
Also Read: A Must-Visit Place: Beatles Ashram in Rishikesh
6. Partition Museum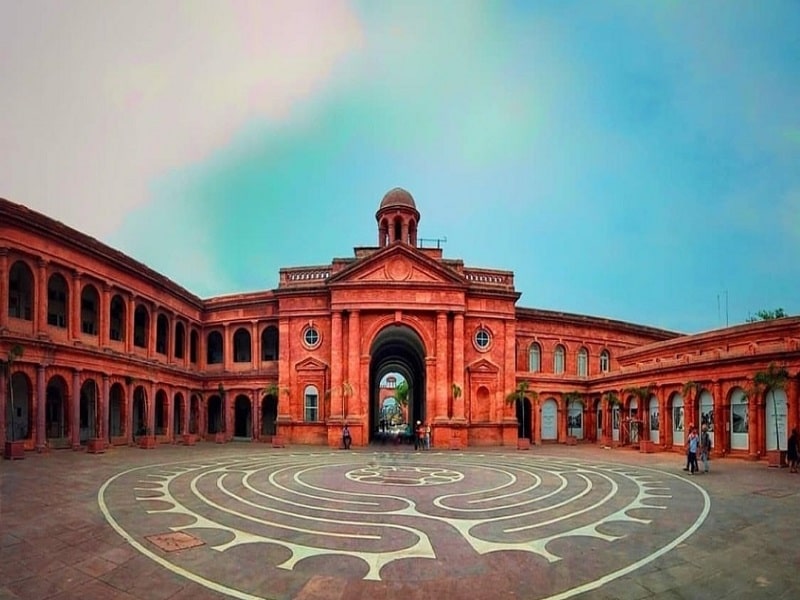 Tourists visiting Amritsar may learn about this pivotal time in history at the Partition Museum. It is world's only institution that is dedicated to Partition. Also, it includes a harrowing collection of newspaper clippings, vintage pictures, and oral histories from those who witnessed the bloodshed leading up to the two countries' split and the subsequent resettling of refugees. The experience will offer you a better knowledge of the root of India-Pakistan animosity.