Exercise and diet are critical components of living in a healthy way. A rising body of data shows how beneficial regular exercise is for elders, and how more seniors are choosing an active lifestyle over a sedentary one. This blog will outline the advantages of exercise for seniors, as well as the six best exercises for senior citizens and a few routines that may be harmful to their health. So, let us get started!
Health Benefits of Exercises in Older Adults
As we become older, our biology changes, and seniors have different motives for remaining in shape than younger generations. Physical exercise has health advantages at any age, but the benefits to physically active seniors are more noticeable. Seniors should stay as active as possible, according to doctors and experts, without overexerting themselves. Exercise can help you live a longer, healthier, and more enjoyable life as you become older.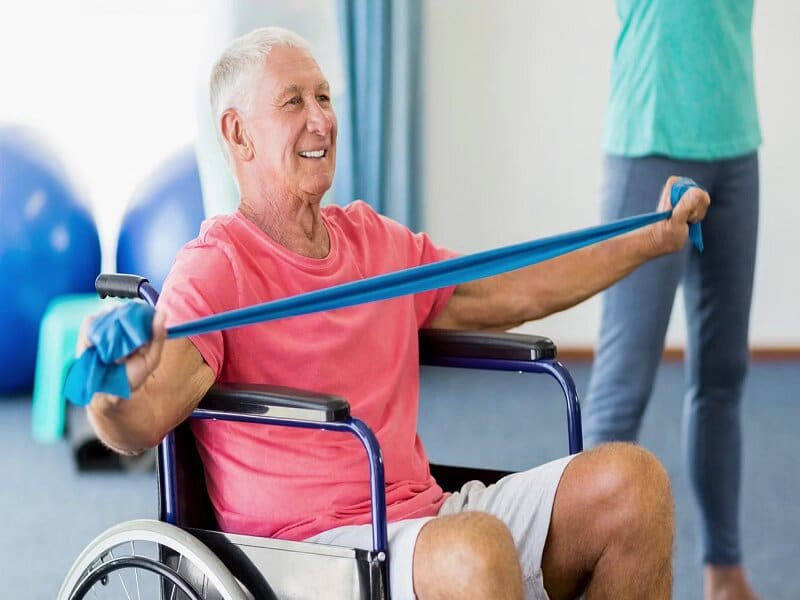 Benefits of exercise in adults include:
1. Improves balance in adults
2. Regular exercise means more energy
3. Helpful in preventing and counteracting disease
4. Regular exercise will improve the brain function
These are the advantages you will get if you exercise on a daily basis. Now, let us focus on the top 6 best exercises for senior citizens.
Also Read: 5 Best Jumping Exercises To Lose Weight Upto 2 kgs in a Week
Which exercises are beneficial for senior citizens?
Before beginning an exercise programme, consult with your doctor to make sure you're healthy enough to exercise and to determine which activities are best for your current fitness level. Below is the list of the top 6 best exercises for senior citizens.
1. Chair Yoga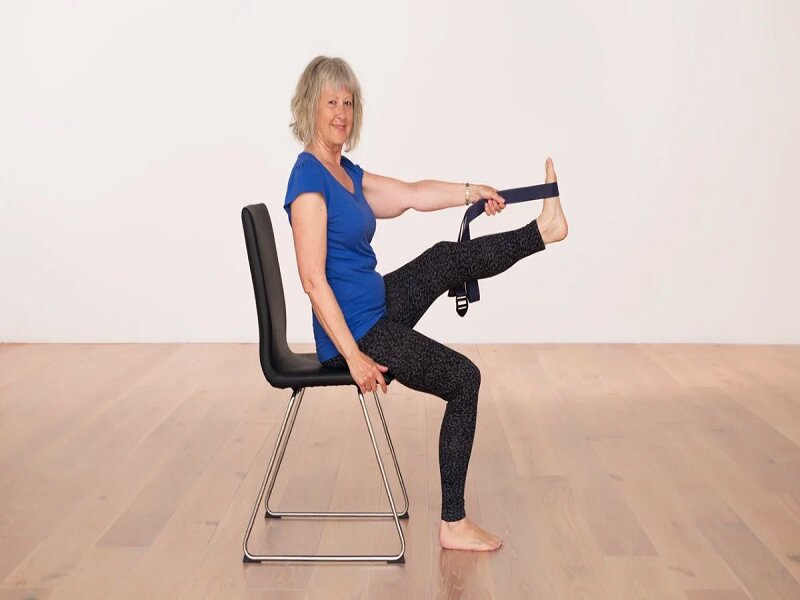 Chair yoga is a low-impact activity that increases muscle strength, mobility, balance, and flexibility in seniors, all of which are important health factors.
2. Resistance band workouts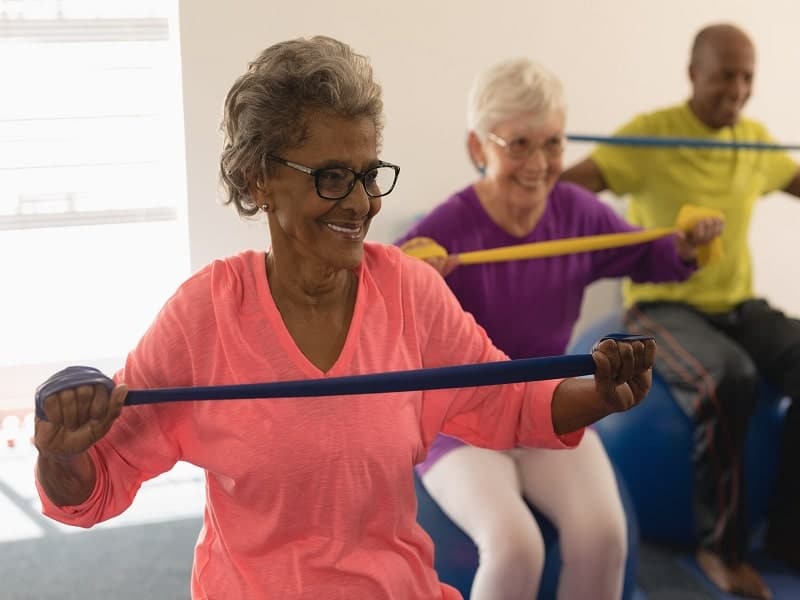 Resistance bands are elastic bands that create resistance while lowering stress and pain during exercises. Anyone can do resistance band workouts because they are simple to use.
3. Pilates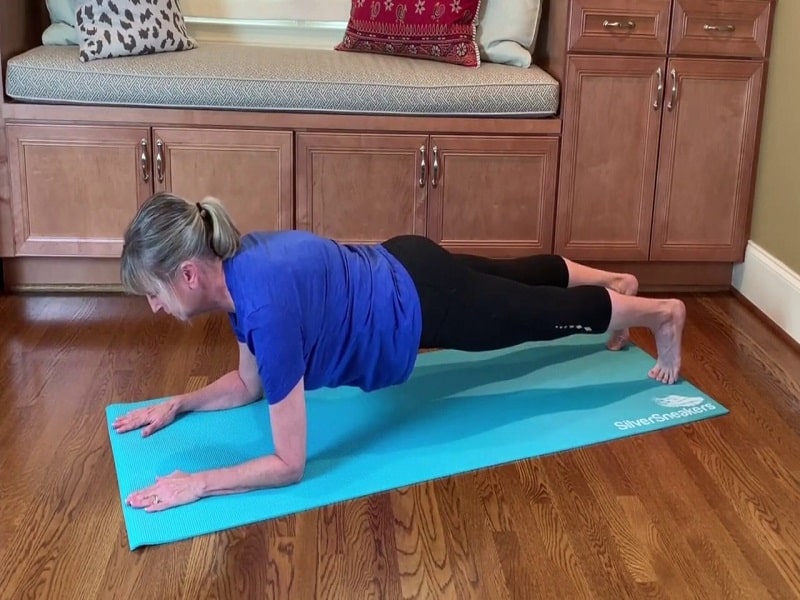 Pilates has been demonstrated to help elderly persons improve their balance, core strength, and flexibility.
4. Walking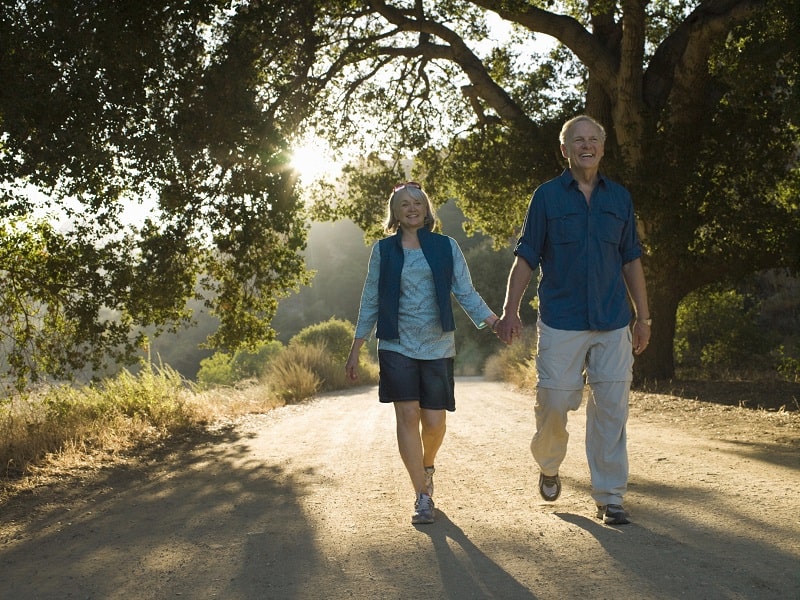 Walking is one of the least stressful and accessible kinds of exercise. It is a greater barrier for certain seniors than for others, therefore distance and step targets vary. Also, it helps you live a healthier lifestyle by strengthening your muscles and decreasing your chances of heart disease, stroke, diabetes, and colon cancer.
Also Read: The Perfect Summer Diet Plan for Weight Loss
5. Body weights workouts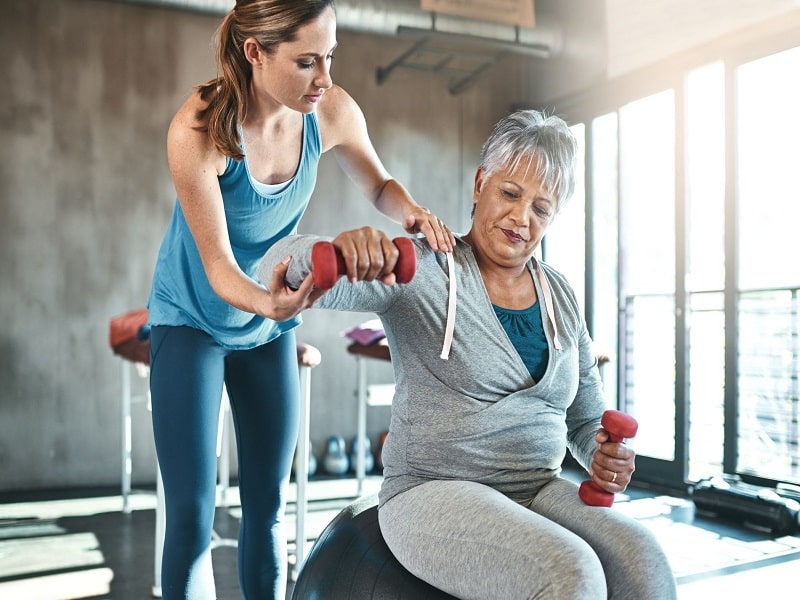 One of the most effective and the best exercises for senior citizens to combat the consequences of muscular atrophy is to do bodyweight training. One of the main advantages of bodyweight exercises is their low cost.
6. Dumbbell strength training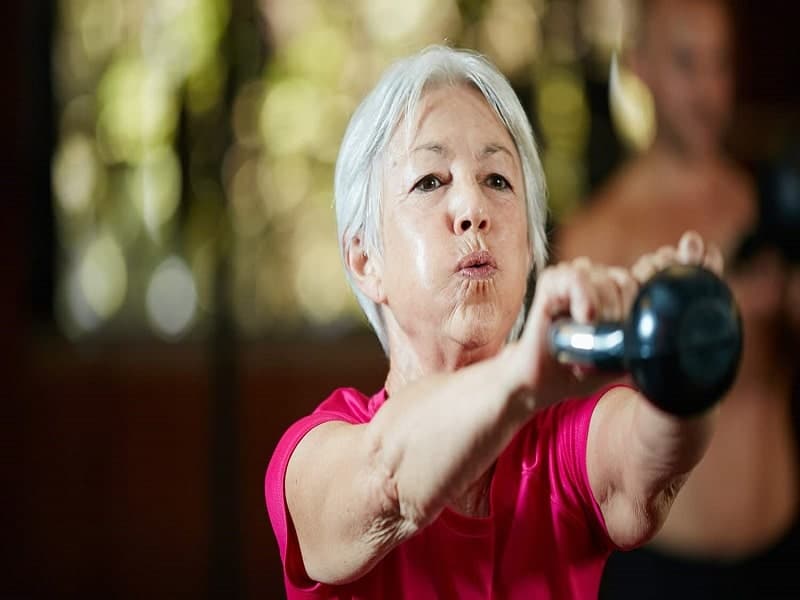 Diabetes, osteoporosis, back pain, depression symptoms, and weight control have all been linked to strength training. Strength exercise also helps you have a faster metabolism and better management of your blood sugar. Dumbbell workouts, when done properly, are one of the most efficient ways for seniors to strengthen themselves.