You may have heard of the famous dish "Makki ki roti" if you come from a Punjabi Indian family. This delectable delicacy has earned the hearts of all Indians for years and is ideal for a winter lunch or dinner, especially when paired with Sarson ka Saag.
About Makki Ki Roti
In India, makki ki roti is a flatbread prepared in a tandoor or on a tawa (a flat skillet). In India, Makki is cornflour (ground cornmeal), and Roti is chapatti. Makki di roti are traditional Punjabi flatbreads. The name of this well-known maize flour bread comes from the Punjabi phrase for maize flour: Makki ka atta.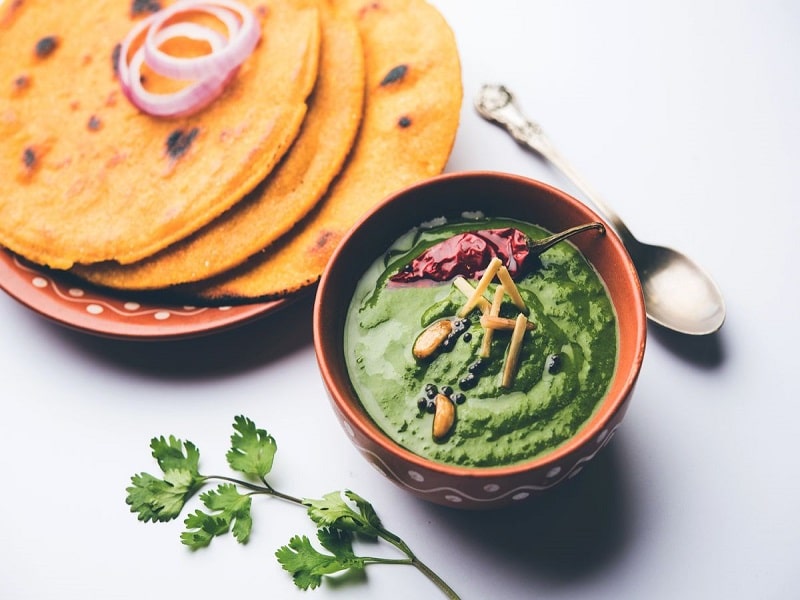 If you're wondering whether this is a nutritious dish, be assured it is. When you add Makki ki Roti to your diet, you may meet your body's vitamin requirements because it includes vitamins A, C, K, and B-complex. In addition, maize flour contains iron, phosphorus, zinc, antioxidants, and vitamins. Makki atta is a fiber-rich wheat that reduces blood sugar rises by allowing sugar to enter the system slowly. Again, if you have gluten tolerance, don't be concerned. Because Mazie is gluten-free, you can give this recipe a thumbs up! Makki flour is also suitable for thyroid patients since including beta-carotene and selenium aids thyroid function regulation.
Also Read: Step-By-Step Process to Make Sirka Onion Recipe Easily
What ingredients will you need to make Makki Ki Roti?
1. 1 cup of Makki Ki Atta (yellow corn flour)
2. Warm Water as required
3. Salt as per taste
4. Carom / Ajwain / Omam – 12 tsp
5. Oil (for making the Roti)
Also Read: Step-By-Step Process to Make Sirka Onion Recipe Easily
A step-by-step guide to cooking Makki ki Roti
• To begin, sieve the Makki ka atta to ensure no dirt particles. Then, combine the salt, carom seeds, and Makki ka atta in a mixing dish.
• Slowly add warm water and knead the dough. It must be both soft and firm. However, it should be manageable.
• After that, all you have to do is divide them into little equal balls. Then, place them on a plastic sheet, cover them with another plastic sheet, and wrap them up tightly.
• Carefully remove the plastic and turn it into a heated tawa. Drizzle oil on top and heat till it turns light golden.
• Please remove it from the oven and top it with some butter. Serve immediately.