Are you one of those who keep a check on beauty products? If yes, then I have come up with a newly launched product. Parul Garg Makeup Remover balm is a gentle yet effective makeup remover that is safe for all skin types. The balm is made with natural ingredients such as coconut oil, shea butter, and jojoba oil, which help to nourish and hydrate the skin while removing makeup. In addition, the balm is lightweight and non-greasy, so it feels comfortable on the skin and doesn't leave behind an oily residue.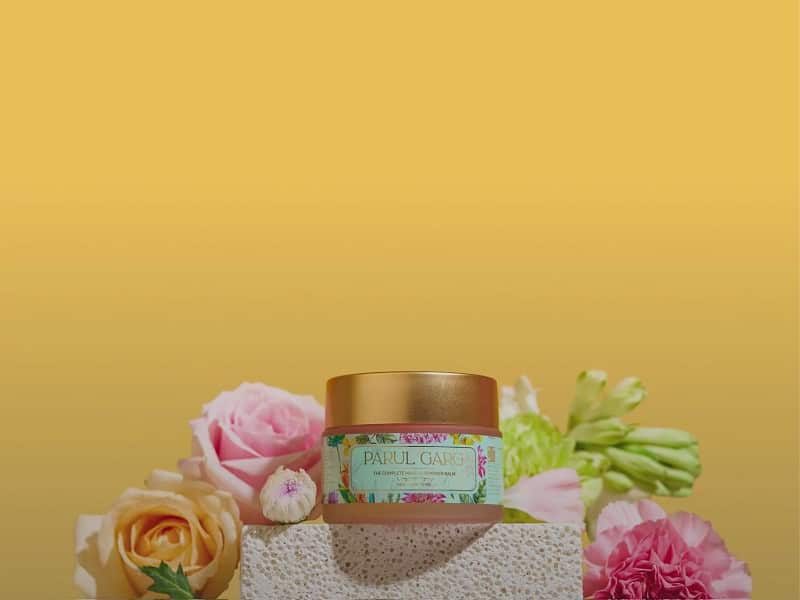 The product, which contains Argan Oil and Vitamin E, removes makeup and pollutants while leaving your skin nourished. Even with difficult-to-remove makeup, the remover balm will operate softly and wonderfully. Everyone loves the fruity scent, and this balm turns from a firm balm to a velvety oil upon application.
Also Read: Honest Review of Parul Garg's Highly Pigmented & Light-Weight Nude Lipsticks
How to Use it?
So, if you're wondering how to apply the product, follow these steps:
Always begin with dry skin.

Now, take a pint of the cleansing balm, warm it between your fingers, and apply it to your face with your fingertips.

Massage your face for 60 seconds to remove makeup, grime, and excess oils.

To emulsify the oil, rinse with warm water or a moist towel.

For the ultimate double cleansing, use a foamy face cleanser after.
Also Read: Review Of Kay Beauty Cosmetic Products By Katrina Kaif

Rating the product based on performance
In terms of performance, the balm effectively removes all types of makeup, including waterproof formulas. It is said to be gentle on the skin and doesn't cause irritation or redness. It is also said to be easy to use, as it can be applied directly to the skin or used with a cotton pad. Overall, Parul Garg makeup remover balm is an excellent option for removing all types of makeup, as it is gentle, effective, and easy to use. It is also made with natural ingredients that provide additional benefits such as hydration and nourishment.