In recent years, Bollywood has seen several high-profile celebrity marriages. While some celebrities tie the knot relatively early in their careers, others wait until they are well into their 30s or even 40s. Here is a list of 10 Bollywood celebs married in 2022.
List of Bollywood celebs married in 2022.
1. Farhan Akhtar and Shibani Dandekar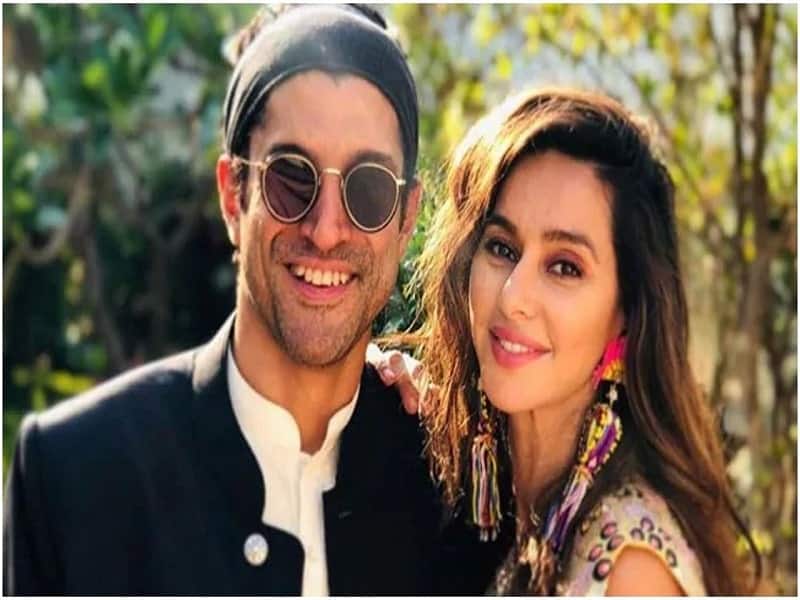 The actor-director wed singer-artist Shibani Dandekar in Khandala. They exchanged vows in front of their loved ones during a Christian wedding ceremony rather than a conventional wedding ceremony.
2. Suraj Nambiar And Mouni Roy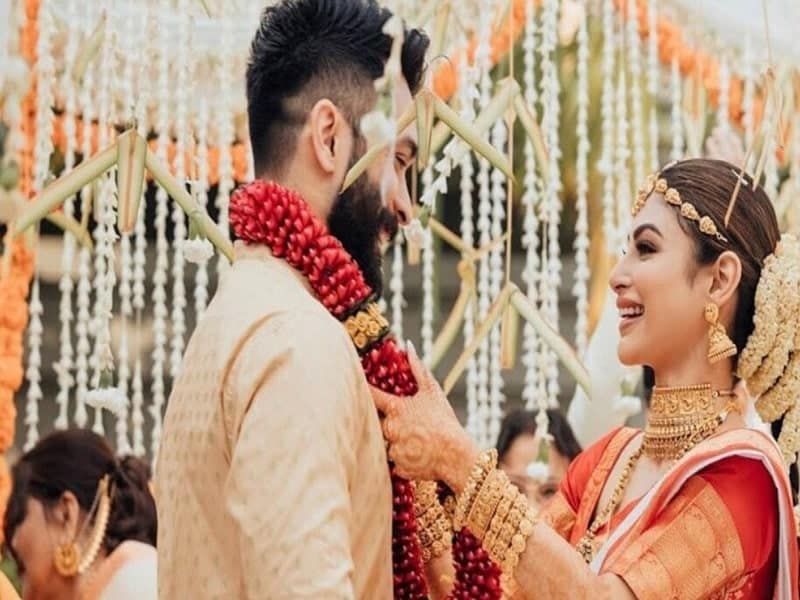 Mouni Roy's wedding was a colorful affair that saw the actress exchanging vows with her partner, Suraj Nambiar. The ceremony took place in Goa on January 27th, 2022, and involved both Indian traditions like Bengali/Malayali marriage.
Also Read: Sharukh Khan to Aamir Khan – Surrogate Parents in Bollywood
3. Vikrant Massey And Sheetal Thakur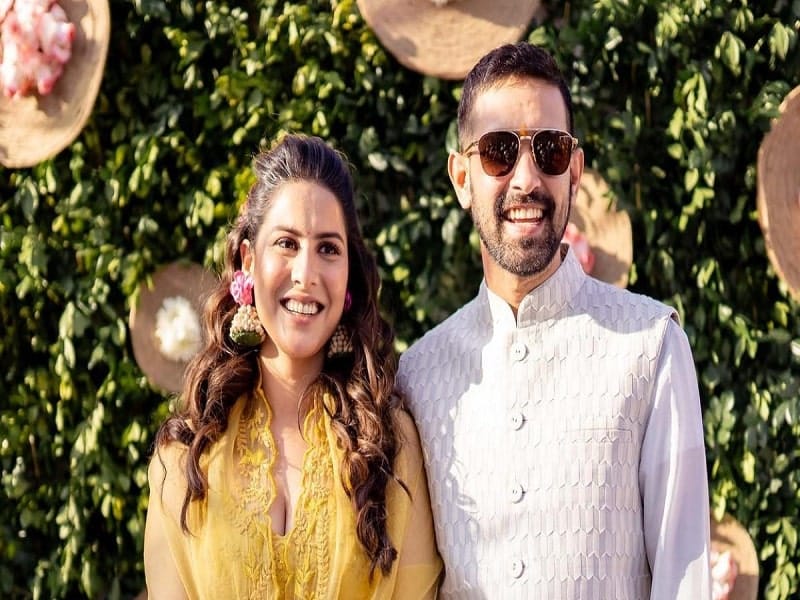 Among many Bollywood celebs married in 2022, the wedding of Vikrant and Sheetal was lovely. It took place at their Shahatali ancestral home with close friends and family present for the celebration which began early in the morning hours!
4. Ranbir Kapoor and Alia Bhatt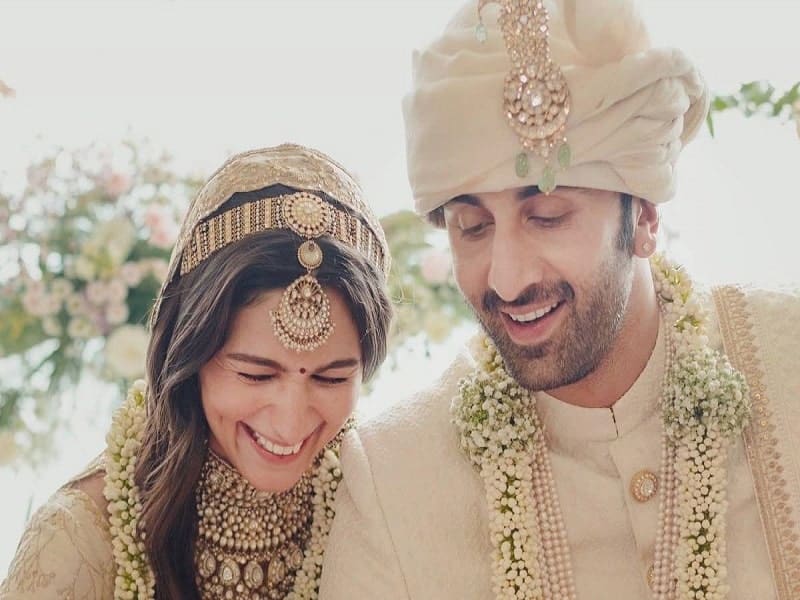 Ranbir Kapoor and Alia Bhatt, two brightest young stars of Bollywood got married in 2022. The couple looked happier than ever as they exchange vows.
5. Mohit Raina And Aditi Sharma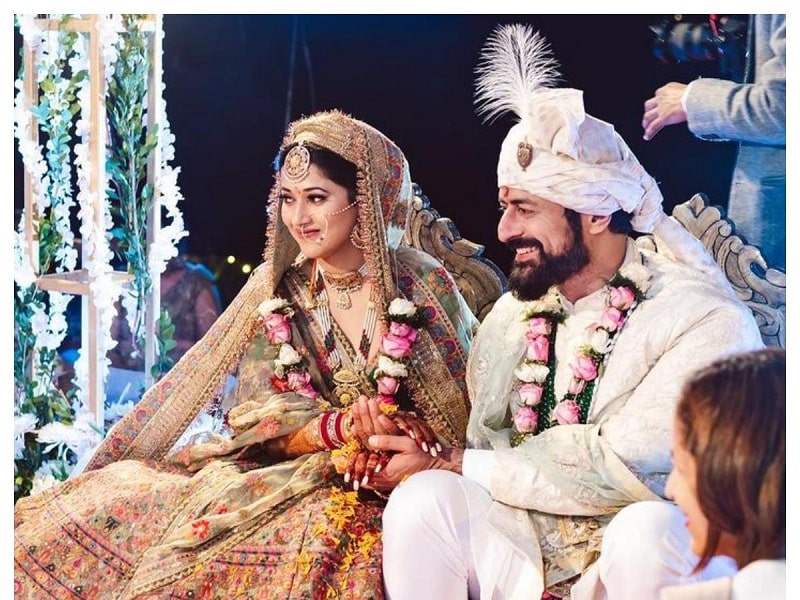 Mohit Raina surprised his fans by getting married to Aditi Sharma on 1st January. The actor said that it was a sudden decision! He later released pictures from their secret close-knit affair in Rajasthan where they exchanged vows.
6. Cyrus Sahukar And Vaishali Malahara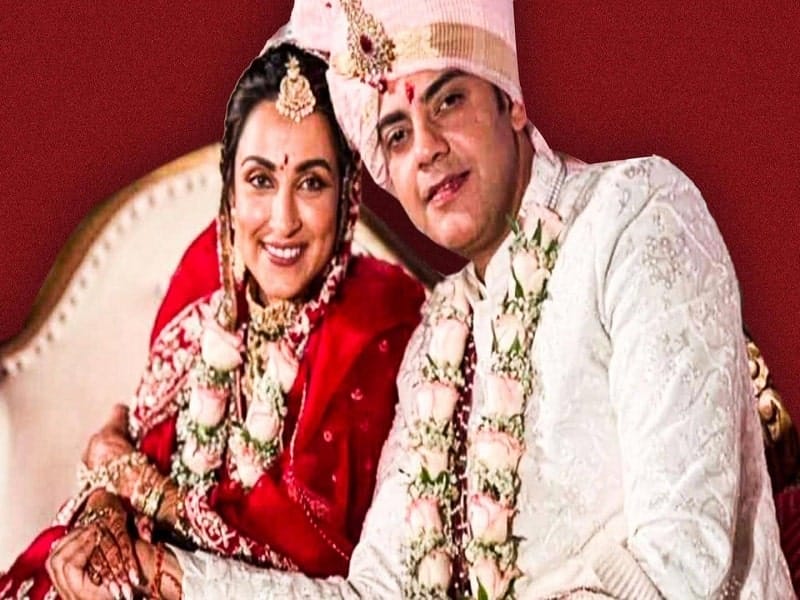 Cyrus Sahukar tied the knot with his long-time girlfriend Vaishali Malahara on April 15 2022 in Alibaug near Mumbai. The newlyweds arrived separately – Cyrus came first while the bride followed closely behind him wearing red lipstick that matched her stunning dress.
7. Kanika Kapoor And Gautam Hathiramani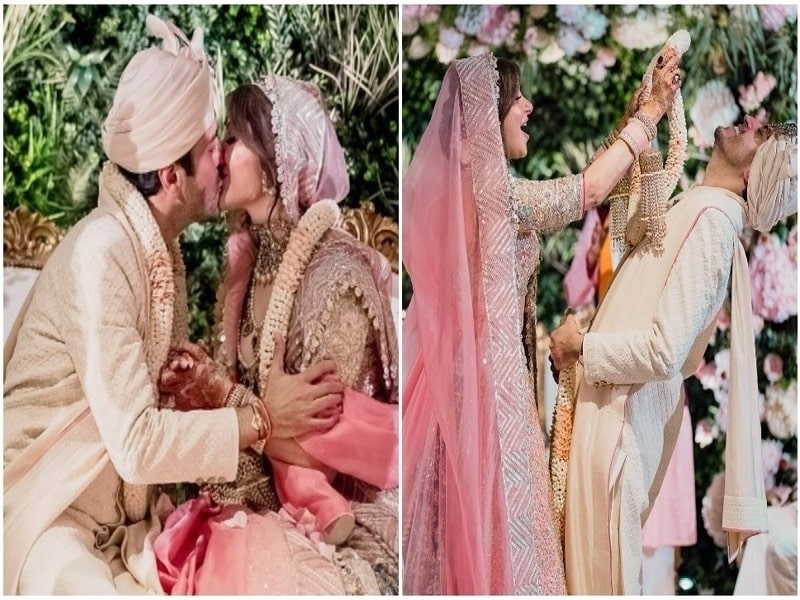 On May 20, 2022, playback singer Kanika Kapoor and her fiance, the businessman Gautam Hathiramani of London, got married. Following a lavish Haldi and Mehndi ceremony, the wedding was held in London with close family and friends present. The bride was spotted wearing a beautiful lehenga and some exquisite jewelry.
8. Payal Rohatgi And Sangram Singh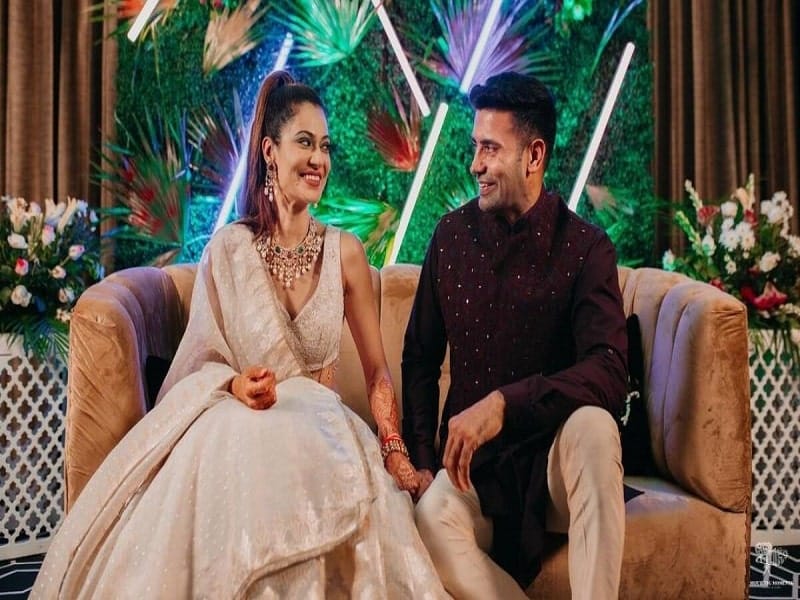 On July 9, Payal Rohatgi and Sangram Singh exchanged vows in Agra. Before Sangram proposed to Payal on the reality show Lock Upp this year, the couple, who began dating in 2011 and became engaged in 2014, lived together.
9. Arjun Kanungo And Carla Dennis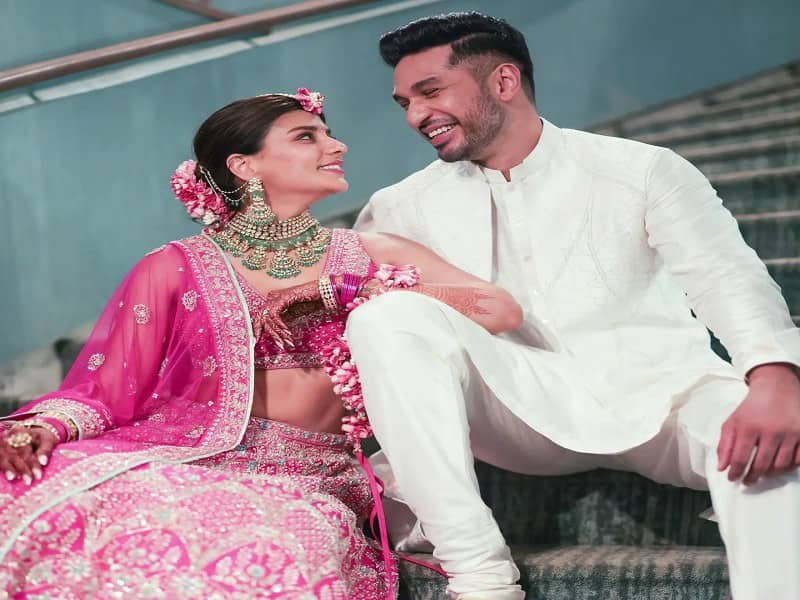 On August 10, singer-composer Arjun Kanungo and his longtime girlfriend Carla Dennis got married. Their wedding was held according to Hindu rituals at the Taj hotel in Mumbai. Some close friends as well as family members attend this ceremony.
Also Read: Biggest Bollywood Rivalries That Made Headlines For Years
10. Karishma Tanna And Varun Bangera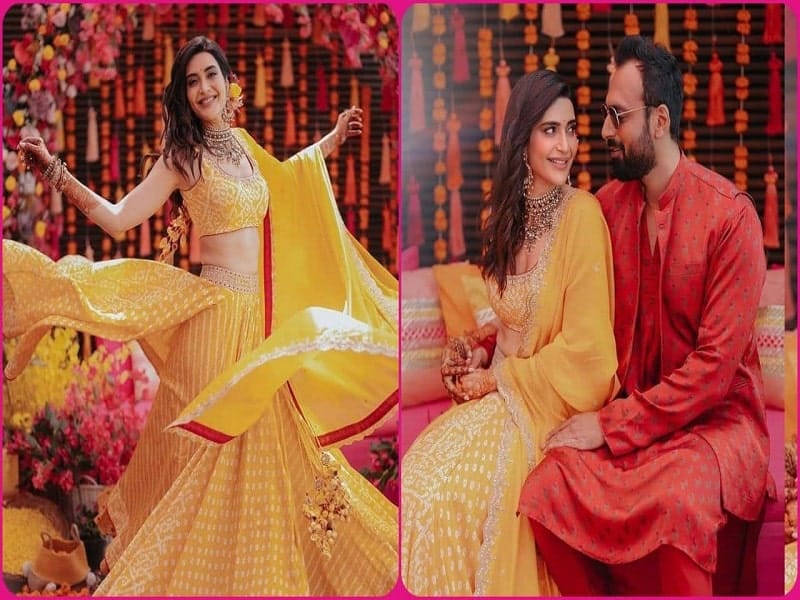 Karishma Tanna's wedding came as no surprise to many when she tied the nuptial knot with her long-time beau Varun Bangera. The couple who was engaged in 2021 exchanged vows during a private ceremony at their home on 05 February 2022.
Do you know who will be the next Bollywood celebs married in 2022? Let us know in the comments below!