Bollywood is often depicted as an elite band of people with the most pious characteristics. However, this cannot be further from reality. In reality, Bollywood stars are just humans, just like you and me. They also have insecurities, bitterness, emotional outburst, and especially rivalries. Bollywood Rivalries are nothing new. It has been around from the get-go, it is present nowadays, and it will very likely exist in the future as well. If anything we come across these stories more frequently than before because of two major reasons. One being the emergence of media houses focusing exclusively on the B-Town the other being the Internet.
Here we have listed some of the biggest rivalries in Bollywood has seen over the years. Note that we are not talking about petty feuds. The list will contain rivalries whether professional or over romantic partners or both.
Famous and Biggest Bollywood Rivalries are Follows:
1. Salman Khan vs. Shah Rukh Khan
The relationship between SRK and Sallu Bhai has been interesting over the years. They shared a strong bonding of friendship as they worked together on movies like Karan Arjun and Kuch Kuch Hota Hai together, and many more. And their professional rivalry was mostly healthy.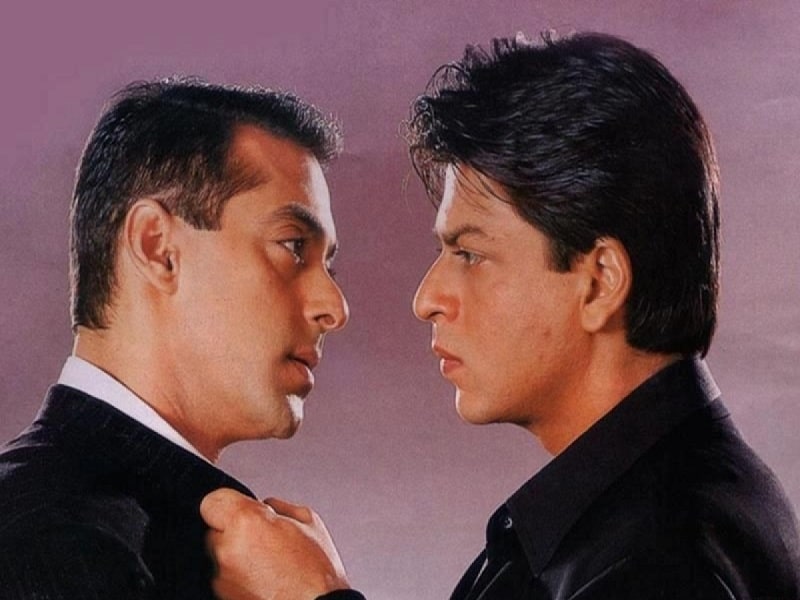 Though there have been some tensions around between them. For example, there was a time when SRK and Aishwarya Rai (Then Girlfriend of Salman Khan) were shooting for the movie Chalte Chalte and Salman Khan used to come on set and create issues. It eventually contributed to Rai's eviction from the project. But something went really wrong at Katrina Kaif's birthday party in 2008. Salman, who was dating Katrina at the time, got into an argument with Shah Rukh after he said something about his ex, none other than Aishwarya Rai Bachchan.
It led to the intense professional rivalry that went on for years. Interestingly 2008 has been a significant midpoint for both Khan's in this intense. SRK had just given his Magnus Opus Om Shanti Om (Salman contributed his guest appearance in the iconic title song) the year before. On the other hand, Salman who was going through a string of flops went on delivering his south remake blockbuster Wanted the next year which laid the path for his 100 crore action movies from that point.
2. Aamir Khan vs. Shah Rukh Khan
Remember the time when Aamir penned on his blog, "Shahrukh is licking my feet" and later concluded claiming he was talking about his dog? Aamir and Shah Rukh, while gracious, have never really been buddies. This dates back to 1995 when both the actors were nominated for a Filmfare award for their performances in Dilwale Dulhaniya Le Jayenge and Rangeela. SRK won the award, and many say that this is the reason Aamir doesn't attend awards show to date. Some say that Juhi Chawla also played a part in creating a rivalry between them at the time.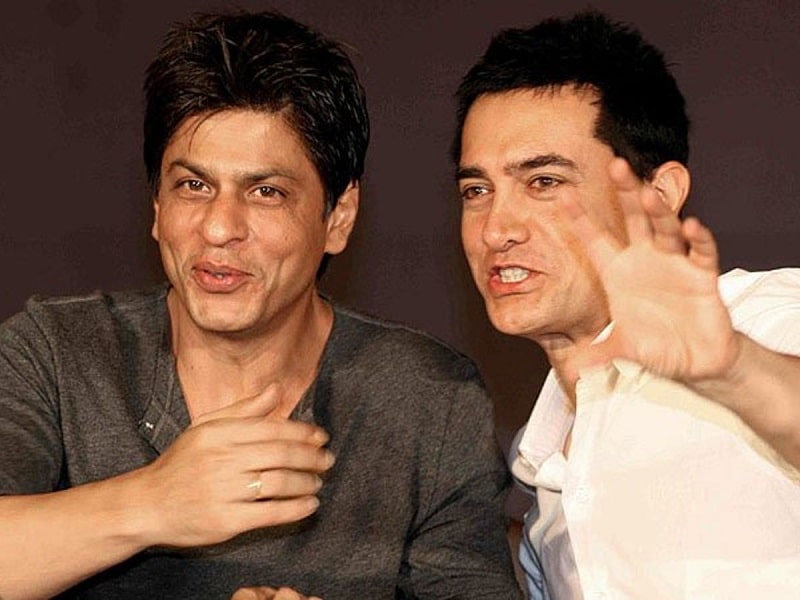 Later SRK felt the same embarrassment when his ambitious project Aśoka got completely overshadowed by Aamir's Lagaan both commercially and critically in the year 2001. But what really rubbed King Khan was the fact the Mr. Perfectionist took the Oscar space allotted to India which SRK has been targeting all along. Though Aamir never has been in much of a tough spot in his career from then on just like Salman, he went on surpassing SRK's magnanimous popularity after Chak De India & OSO with his Ghajini & 3 Idiots.
Read Now: Bollywood Characters Too Good To Exist In Reality
3. Aishwarya Rai Bachchan vs. Rani Mukerji
Like many entries in the list, Aishwarya and Rani were close friends until they weren't. Rumors are that their rivalry had something to do with Abhishek Bachchan. Junior Bacchan was dating Rani before he came in contact with Aishwarya.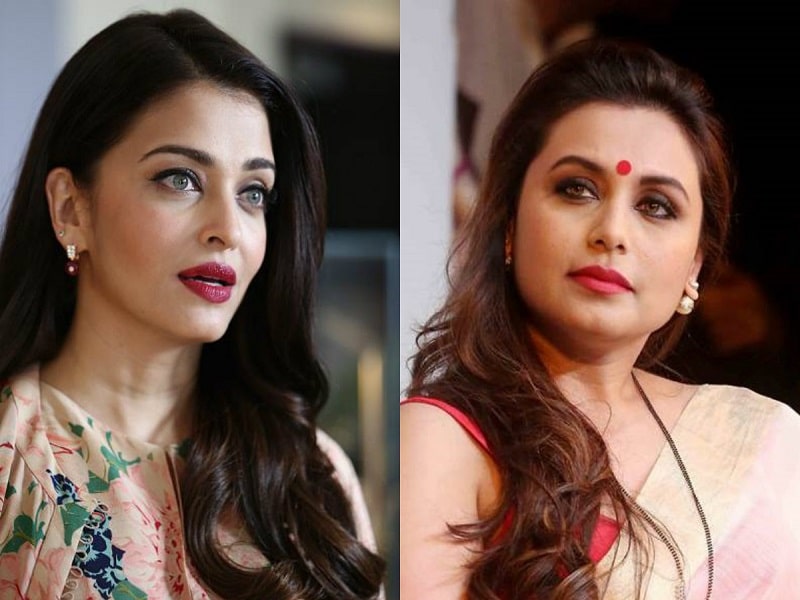 However, the inception of the rivalry took place during an incident that we mentioned earlier in this list. Yes, it is related to Chalte Chalte. As mentioned earlier, SRK replaced Aishwarya with Rani to avoid the nuisance created by Salman. But he and Rani failed to inform the former Miss World.
4. Sridevi vs. Madhuri Dixit
The rivalry of Sridevi & Madhuri Dixit is among the most iconic rivalries in Bollywood. Sridevi was one of the most gorgeous actresses of her time. But, in 1984 Madhuri Dixit debuted into the showbiz and her song 'Ek Do Teen' in 1988 took the nation by storm. Both took training under the wings of the same Master Saroj Khan and possessed dancing skills that garnered praise from all around the world.
But Madhuri's newfound stardom started to leave a shadow over Sridevi's. Moreover, she kept bagging roles with all the superstars of that time. Whereas Sridevi received offers to act opposite just one or two actors like Rishi Kapoor and Anil Kapoor. This infuriated a professional rivalry between two.
5. Amitabh Bachchan vs. Shatrughan Sinha
Similar to the previous case, Amitabh and Shatrughan the biggest actors in the 80s were cheerful friends. That eventually turned into a clash of ego. They went on delivering hits like Naseeb, Shaan, and Dostana. Though, things went downhill during the shoot of Kaala Patthar. Shatrughan Sinha mentions in his biography that a fight scene was changed dramatically.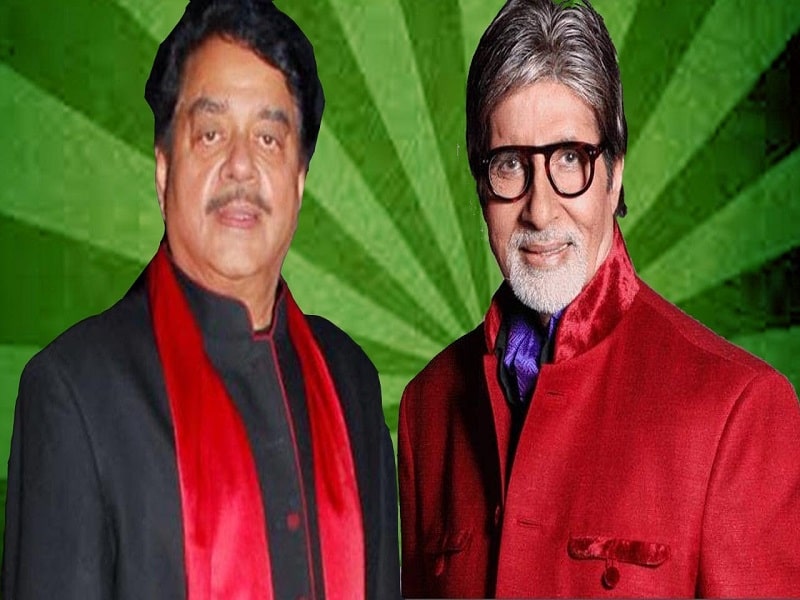 During the narration, Sinha was described that this was going to be an even fight. But when it came to filming, the scene was changed to Amitabh Bachchan "beating the hell out of" Sinha until Shashi Kapoor's character separated them. Sinha stalled the shoot for hours which annoyed Bachchan. By the end of it, their friendship was beyond over.
In some cases, the Bollywood Rivalries we listed here died down with time and the actors learned to value their newfound respect and fellowship. On the contrary, some of them ended up resulting in lifelong enmity and resentment.
If we are to learn something from all these it will be the fact that we humans by nature draw conflict and rivalry no matter which profession or class of society we belong to. But wisdom lies where we learn to rise above it and find solace through reconciliation.