Welcome to the majestic city of Jodhpur, a land of rich cultural heritage, magnificent palaces, and vibrant markets that glimpse Rajasthan's royal past. Jodhpur, also known as the "Blue City" due to the indigo-painted houses that dot the skyline, is a must-visit destination for anyone who wants to immerse themselves in the magic of India's diverse cultural landscape.
We'll take you on a virtual tour of the best places to visit in Jodhpur. So, get ready to explore the hidden gems of this enchanting city and embark on an unforgettable journey that will leave you with lasting memories.
List of the Best Places to Visit in Jodhpur
1. Mehrangarh Fort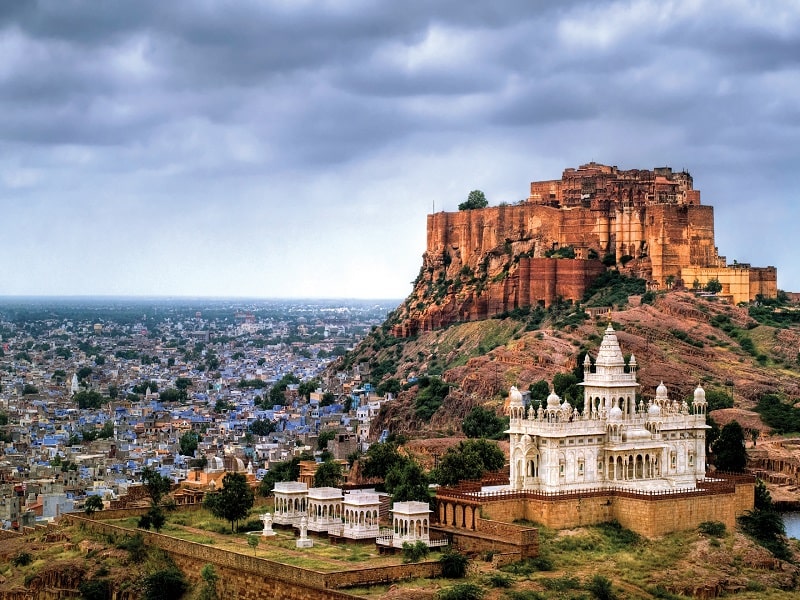 Mehrangarh Fort is one of the most iconic landmarks on a steep hill overlooking the city. It is a magnificent example of Rajput architecture, with its massive walls, intricate carvings, and sprawling courtyards. A visit to Mehrangarh Fort is a must-do on your trip to Jodhpur.
Also Read: Udaipur Travel Guide: 8 Best Places to Visit
2. Jaswant Thada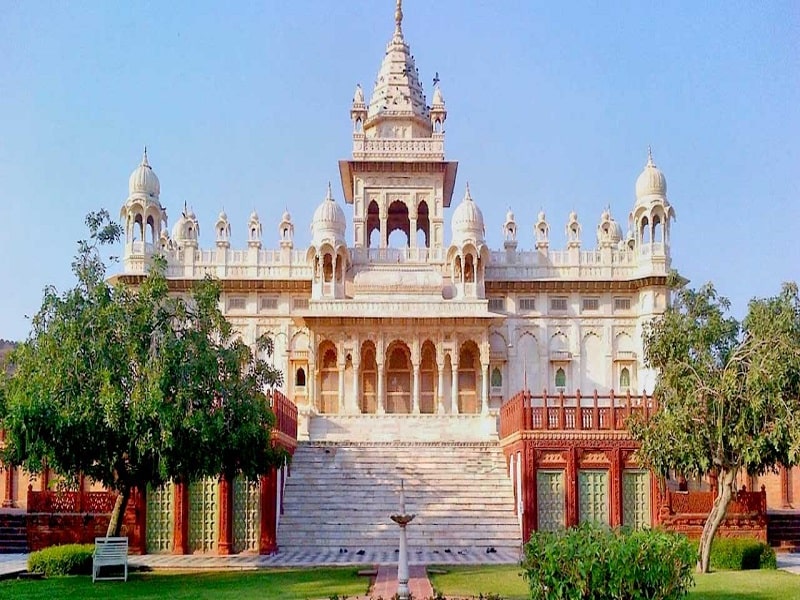 Jaswant Thada is a beautiful white marble mausoleum near Mehrangarh Fort in Jodhpur. In honor of his father, Maharaja Jaswant Singh II, Maharaja Sardar Singh constructed it in the 19th century. The monument is renowned for its intricate carvings, elegant architecture, and tranquil surroundings.
3. Umaid Bhawan Palace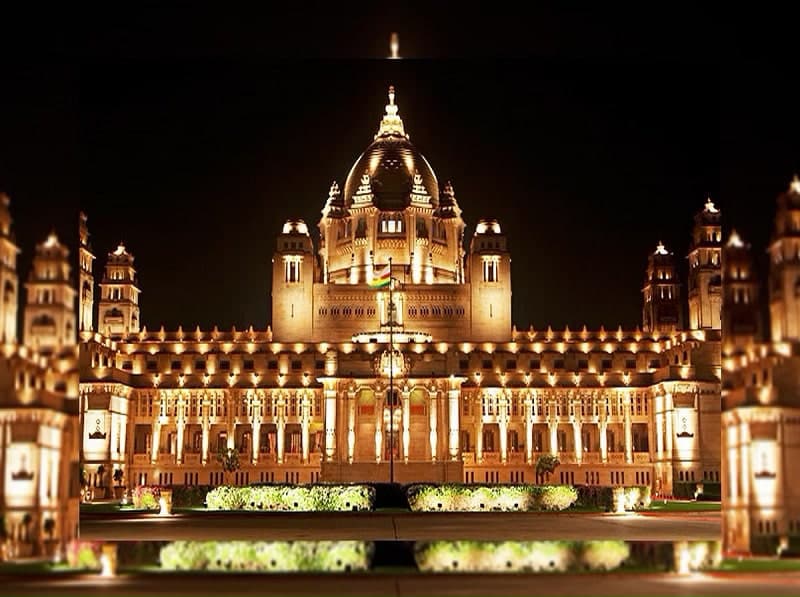 One of the best places to visit in Jodhpur is Umaid Bhawan Palace. The palace gained international attention when Bollywood actress Priyanka Chopra got married to Nick Jonas here in 2018. The palace's grandeur and luxury make it a place for weddings and other special events.
4. Ganta Ghar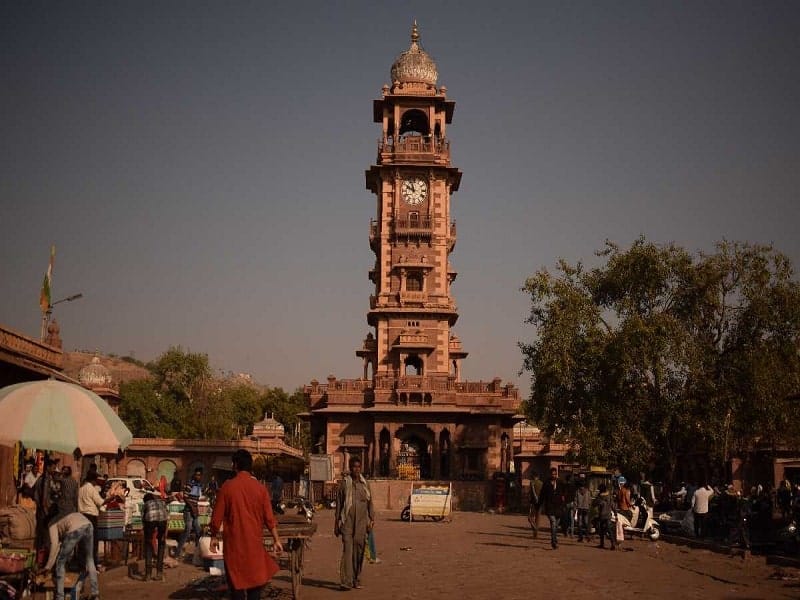 Ganta Ghar, also known as the Clock Tower of Jodhpur, is a famous landmark in the city's heart. The tower was constructed by Maharaja Sardar Singh in the late 19th century and is adorned with traditional Rajasthani architecture. The clock tower stands tall at the height of 60 feet and offers panoramic views of the surrounding markets and old city.
5. Kaylana Lake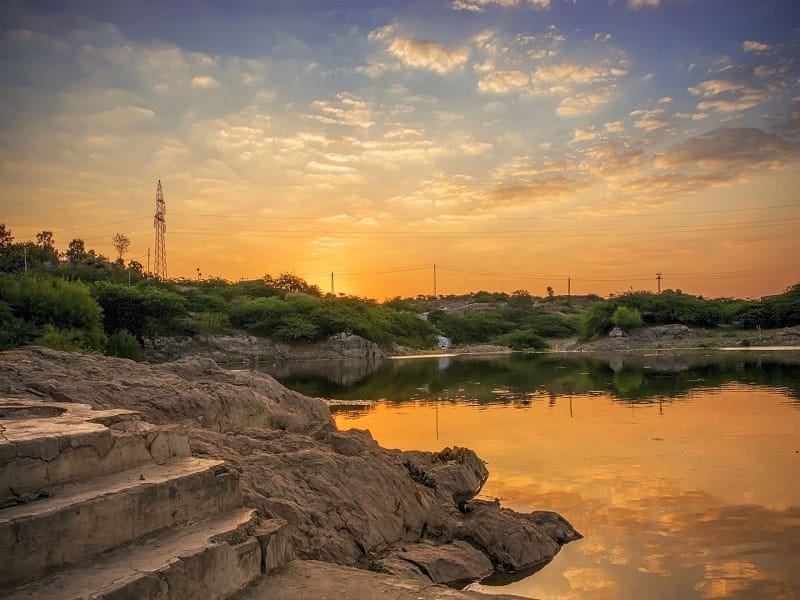 Kaylana Lake is an artificial lake about 8 kilometers west of Jodhpur City. It was constructed in 1872 by Pratap Singh, the then Maharaja of Jodhpur. The lake's serene atmosphere attracts many visitors, who come here to enjoy the scenic views, watch migratory birds, and relax in the peaceful surroundings.
6. Mandore Garden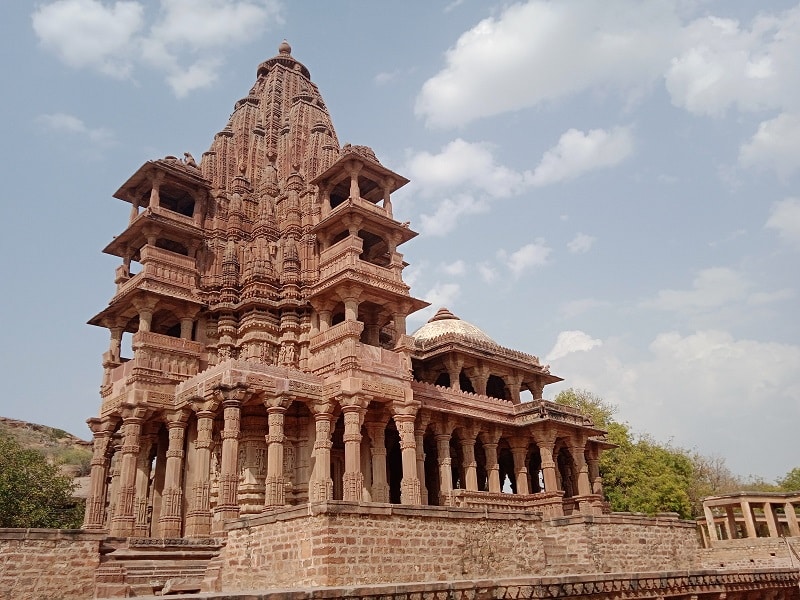 Mandore Garden is a historical garden about 9 kilometers north of Jodhpur City. It was once the capital of the Marwar region before Jodhpur, and the park is dotted with several ancient ruins and monuments, including the cenotaphs of the former rulers of Marwar. The park is also famous for its lush greenery, cascading fountains, and picturesque views of the surrounding hills.
Also Read: Incredible Tourist Places to Visit in Jaipur
7. Toorji Ka Jhalra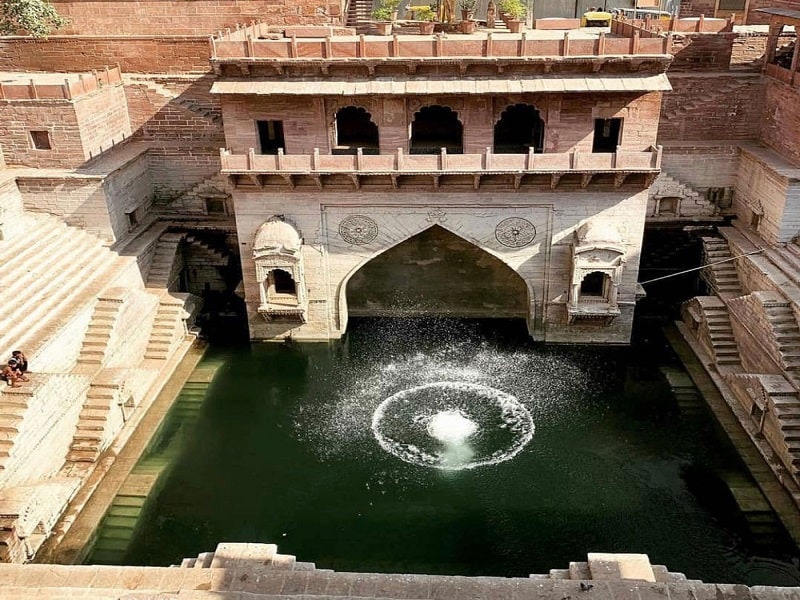 Toorji Ka Jhalra is a stunning stepwell in the heart of Jodhpur's old city. The stepwell was built in the 1740s to provide the residents with a reliable water source. It is a fine example of the Rajasthani style of architecture, with intricate carvings, symmetrical steps, and a stunning blue facade.
8. Visit The Spice Route Hotel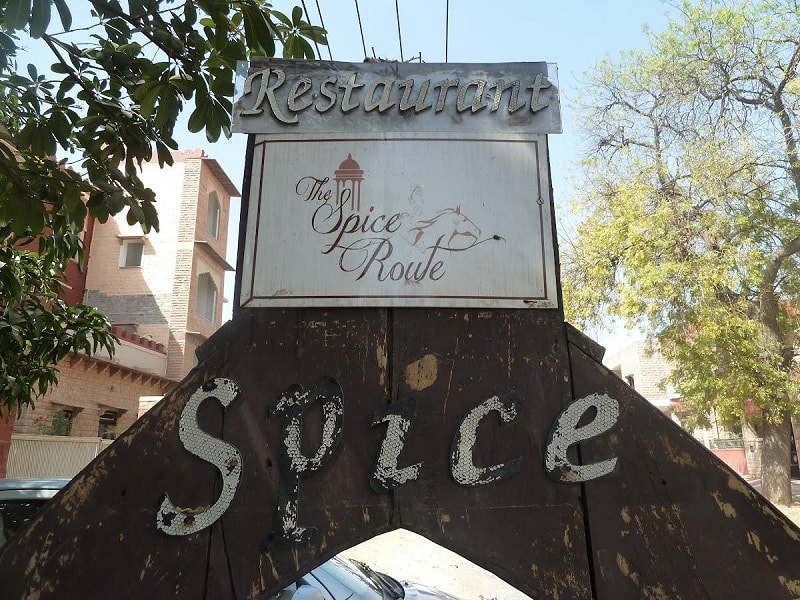 Experience the pinnacle of luxury at The Spice Route Hotel, nestled in the heart of Jodhpur's vibrant Paota B Road neighborhood, boasting unrivaled luxury at Patodi House in majestic Rajasthan. The hotel's restaurant, The Spice Route, is a must-visit spot for food lovers. It offers diverse dishes, including traditional Rajasthani cuisine, Indian delicacies, and international cuisine. To make a reservation, you can contact the hotel at 9829166540.
Jodhpur is a fascinating city with a rich cultural heritage and many places to visit. So whether you're interested in history, architecture, or simply soaking up the atmosphere of this unique city, Jodhpur has something to offer. So if you're planning a trip to Rajasthan, include Jodhpur in your itinerary and explore the best places to visit in Jodhpur.