Holi is a fun festival in India. Holi celebration in India will get much more enthusiastic in people with the great gusto they performed with colours. But do you know the Holi is celebrated in different ways in different parts of India? Here we are going to discuss how Holi is celebrated in different states in India.
How people celebrate Holi in different states?
We all know that India is the country with countless cultures and traditions. While doing the Holi celebration in India, people follow some inimitable ways in each state to make this fun festival unique. Read below to know more about Holi celebration in India.
1. Lathmar Holi- Uttar Pradesh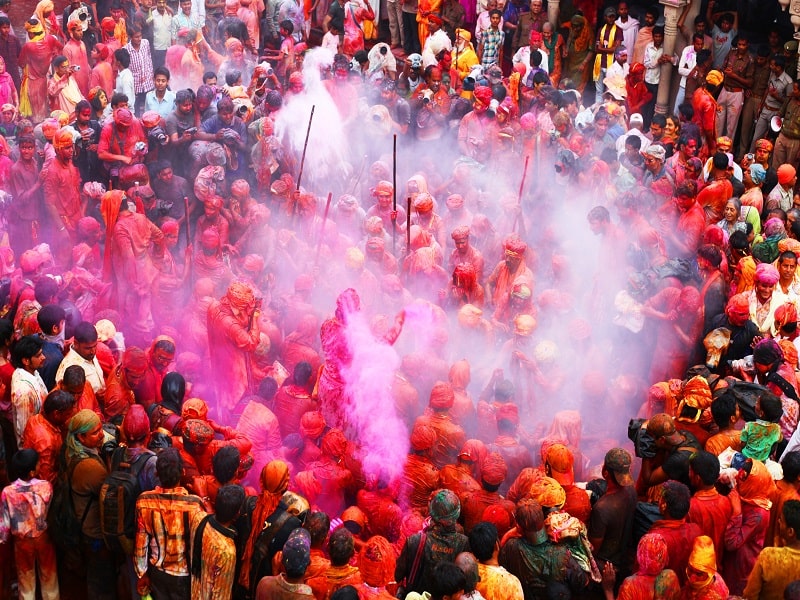 In this state, the Holi is celebrated in a most quirky way. Women in Barsana, Mathura ran after men with their canes in hand and playfully hit them to celebrate Holi. The men there are prepared with a shield in hands to protect themselves. Therefore it is named as lathmar Holi in Barsana, Mathura. This is one of the unique ways for Holi celebration in India.
2. Rang Panchmi- Maharashtra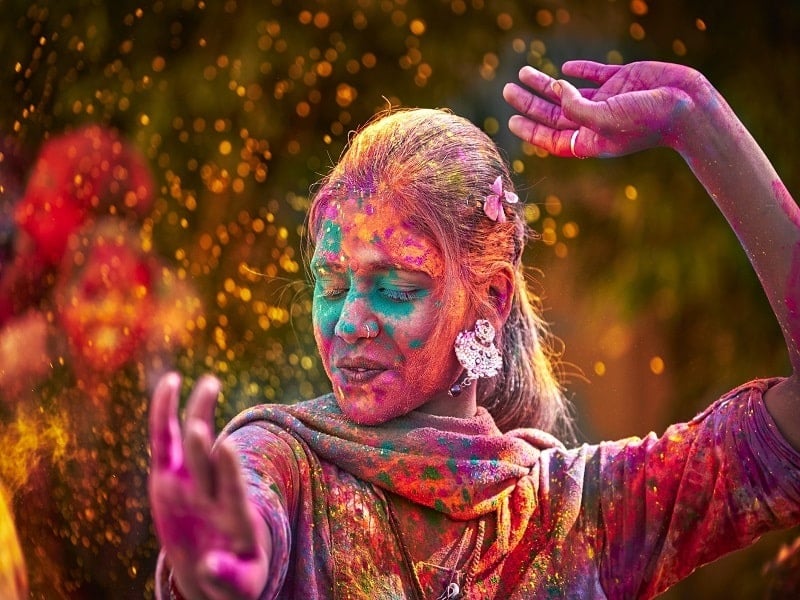 In the state like Maharashtra, the Holi is celebrated after sunset on Purnima by lightning up the pyre of firewood. After the day of Purnima, people celebrate Holi with much enthusiasm and colours. This day is also known as rang panchmi.
3. Kumaoni Holi- Uttarakhand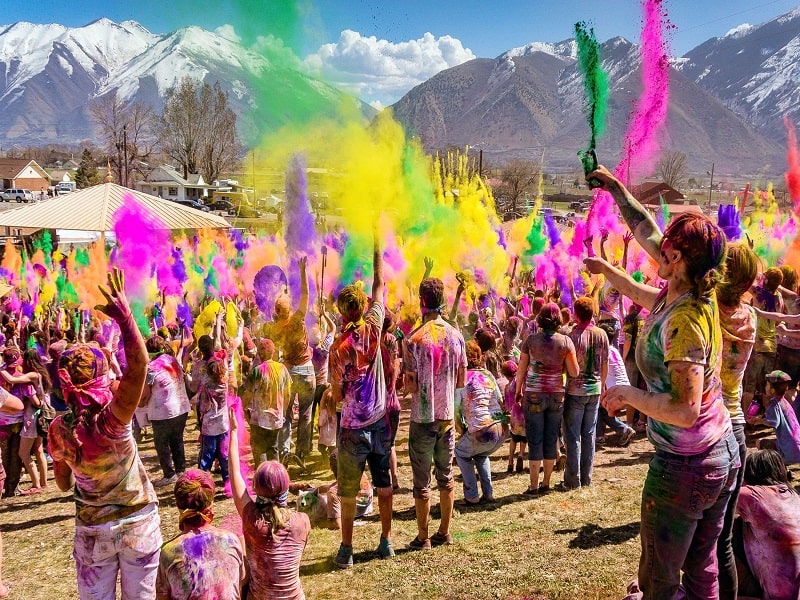 In the Kumaon region of Uttarakhand, the celebration of Holi starts across a couple of months before. It includes more of musical affairs rather than colours. The Holi here is celebrated in three forms i.e. Baithaki Holi, Khadi Holi, and Mahila Holi. In Baithaki Holi, people do some musical performance while in khadi Holi, men wear their traditional clothes and sing songs with the use of Dhol and Hurka instruments.
Also Read: Holi 2019: These Facts about Holi Festival Will Definitely Blow Your Mind
4. Manjal Kuli – Kerala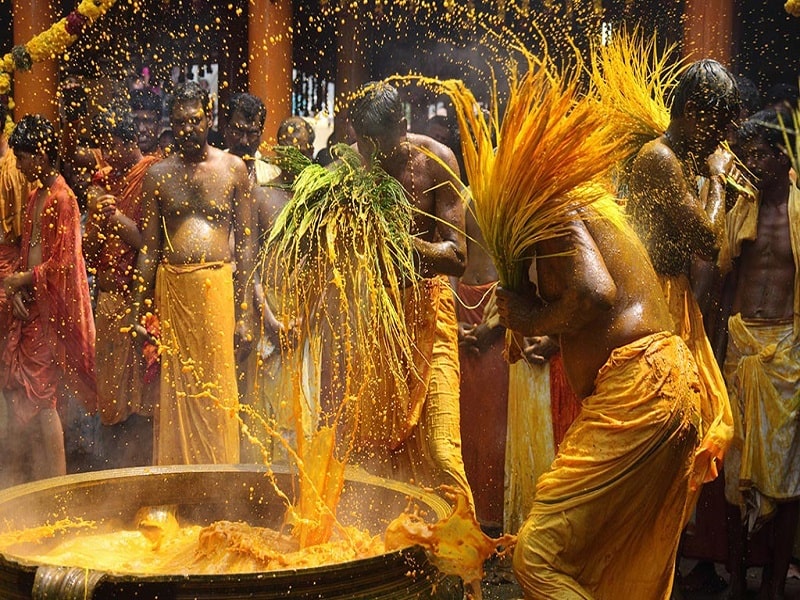 The Holi celebration in India is not only popular in northern and eastern states, but also in southern states. In Kerala, The traditional communities that play Holi include Gaud Saraswat Brahmins and other Konkani communities. For them, Holi is known as Manjal Kuli. It is celebrated with traditional folk songs and watercolours containing turmeric.
5. Basant Utsav and Dhol Jatra – West Bengal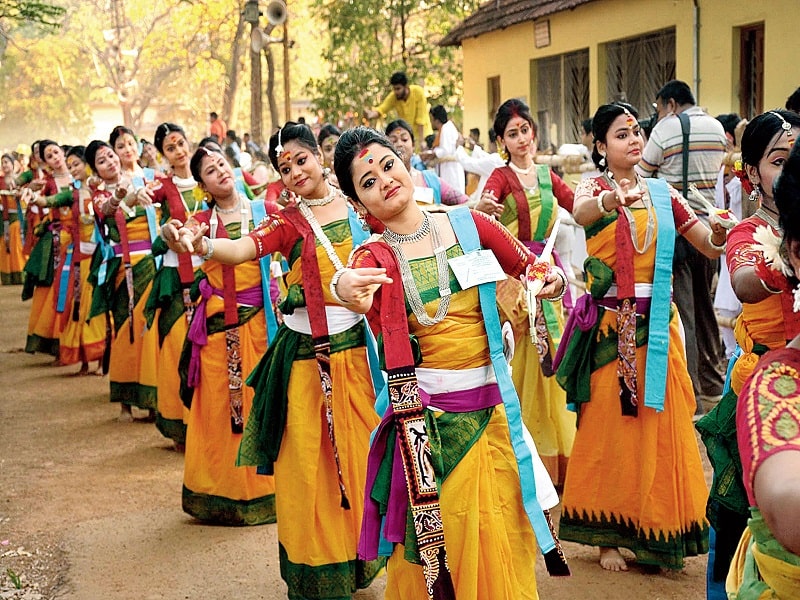 People in West Bengal welcomes spring season in the form of Basant Utsav festival. On this day, the males and females dressed up with saffron clothes and dance to celebrate. After that, dhol Jatra is celebrated, which is the main festival where idols of god and goddess are taken in streets and people throw colours on each other for fun.
6. Shigmo – Goa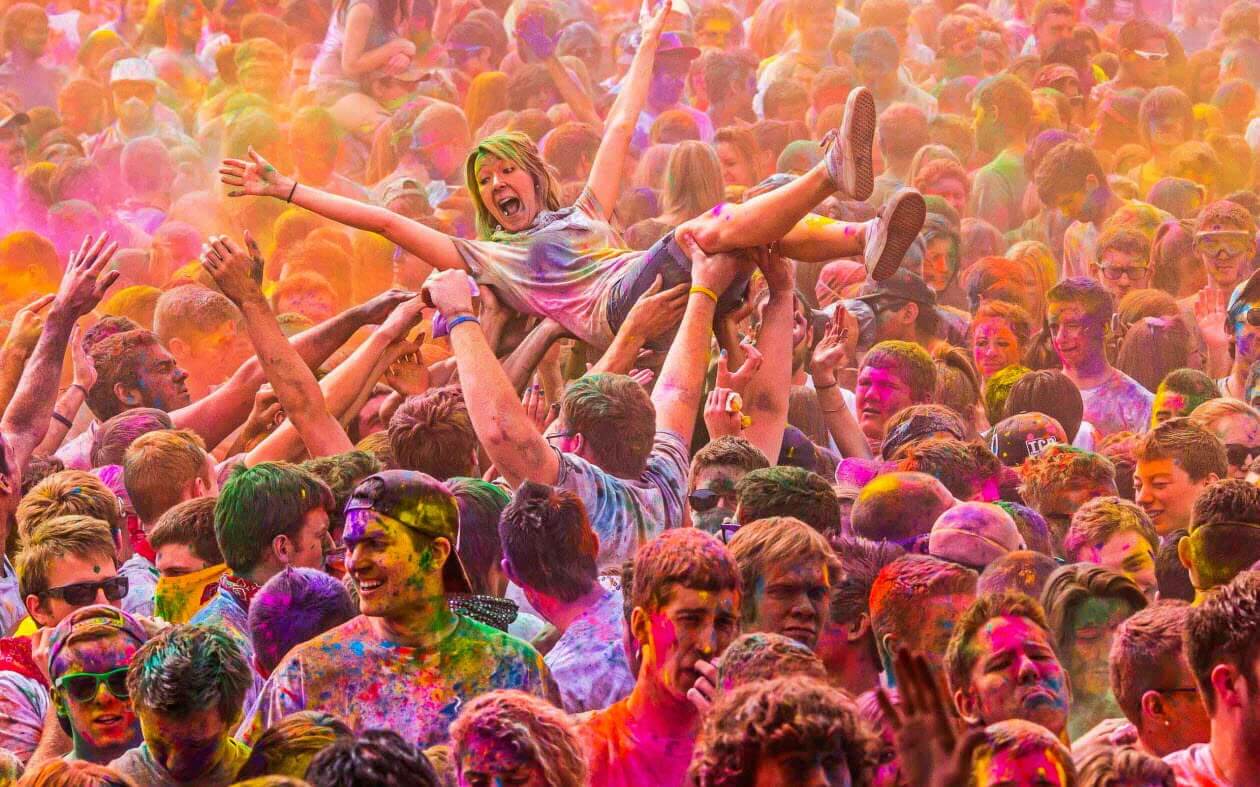 The Shigmo is one of the famous forms to celebrate Holi in Goa. Here in this auspicious day, people perform folk dances on the streets. The tourists of Goa also gather up to make fun of this amazing festival.
7. Yaosang – Manipur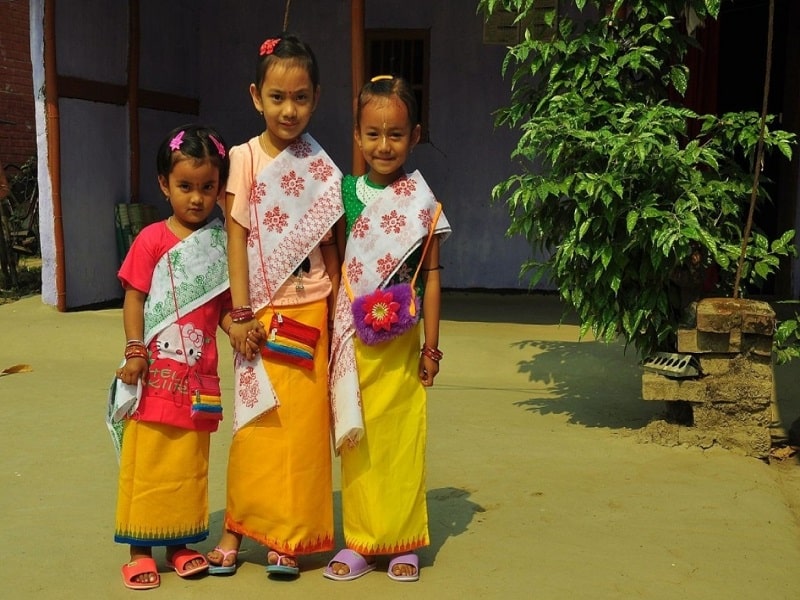 The Holi celebration in India comes with different forms. In Manipur, people celebrate Holi for at least six days by performing folk dances and combining Hindu traditions with indigenous traditions. People also play with colours to add fun and excitement in this festival.
Also Read: Reasons Why The Uttarakhand Culture is Famous All Over The World
8. Royal Holi – Rajasthan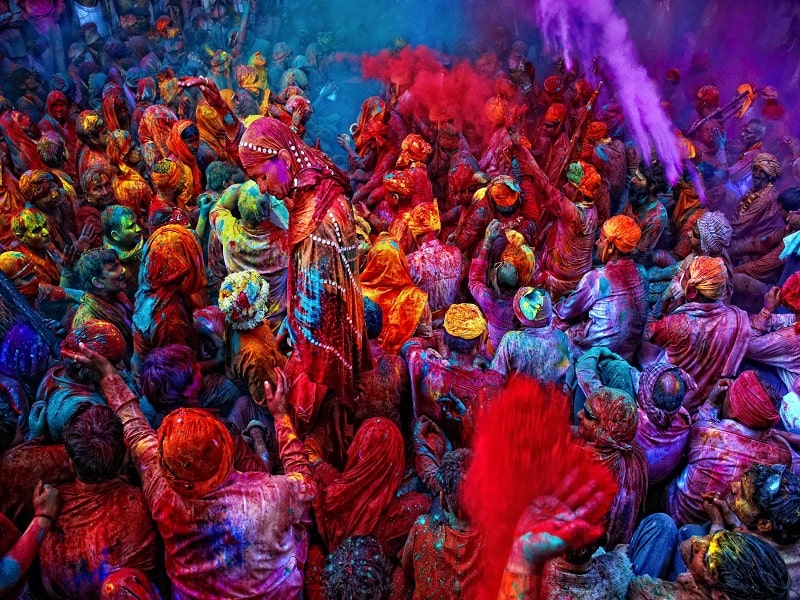 In Rajasthan, people light bonfires to mark this occasion and get rid of evil spirits in Holika Dahan. The royal celebration is done by Udaipur Mewari royal family.
Holi is a vibrant festival and is celebrated in every state of India. Some states start preparing for Holi some months before, while the others gather on the same day, and celebrate it with music, colours and other traditions. Here in this blog, we have discussed some amazing forms of Holi celebration in India. Each state has its own way to celebrate this fun festival.