Ujjain is one of the famous cities for Hindu devotees. This city has been filled with a large number of temples, big or small, new or old. This amazing religious place is famous not only for temples but also for its astonishing history. This ancient city is located at the eastern bank of the Kshipra River in the Malwa region of Madhya Pradesh. You will get totally amazed by the beauty of a large number of temples in Ujjain. To end your research, we have come up with some stunning and famous temples located in Ujjain. So, let us get started. Here is the list of famous temples in Ujjain that you must visit whenever you travel through this beautiful place.
Astonishing and Famous Temples in Ujjain
1. Shree Mahakaleshwar Temple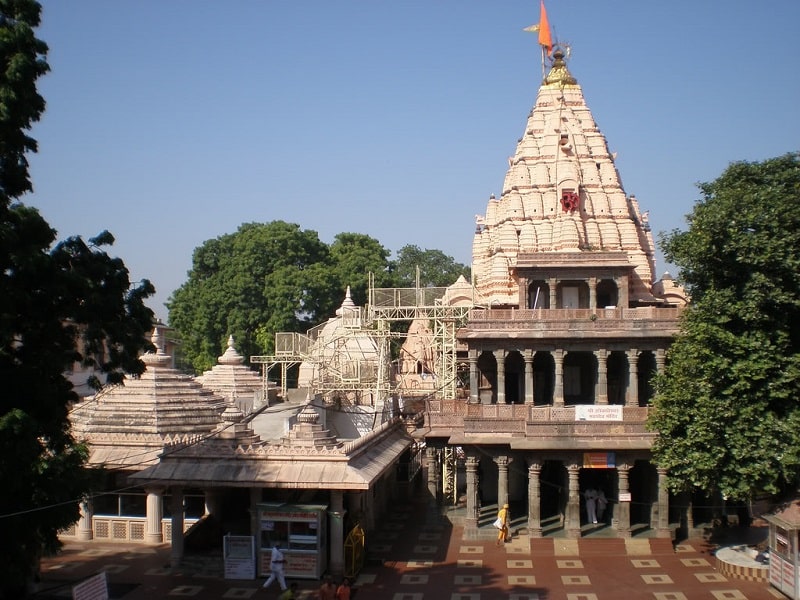 The Mahakaleshwar Jyotirlinga temple of Ujjain is one of the most beautiful and famous temples you will found in the city. This temple is dedicated to Lord Shiva and is situated on the side of Rudra Sagar lake. When you visit this temple in the evening or morning, then you will get astounded by Bhasm Arti done here.
2. Omkareshwar Temple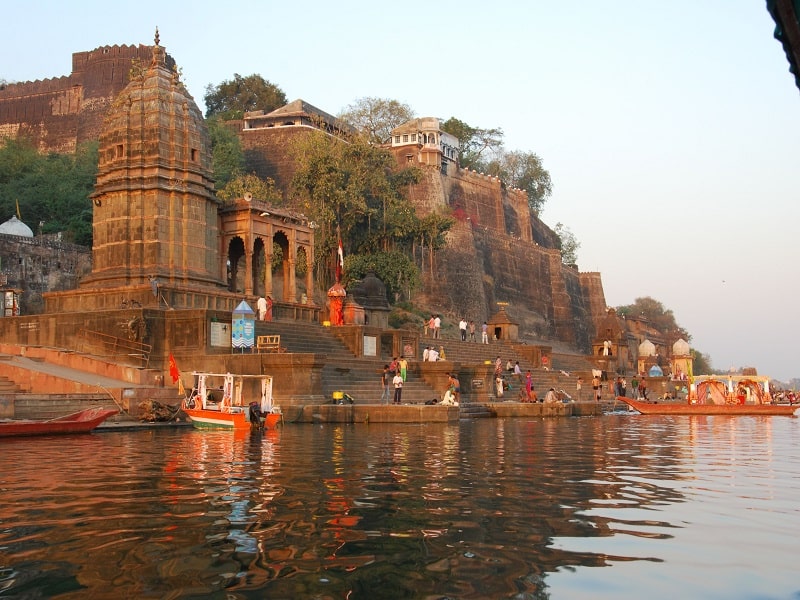 Another most famous temple located in Ujjain is the omkareshwar temple. Omkareshwar is the pilgrimage destination located in Madhya Pradesh, near the holy bank of the river Narmada. Omkareshwar temple is the famous Lord Shiva temple, as he was pleased by worship done by the deity of Vidyanchal mountain. You will get astonished by the view and sculptures of this temple.
3. KalBhairava Temple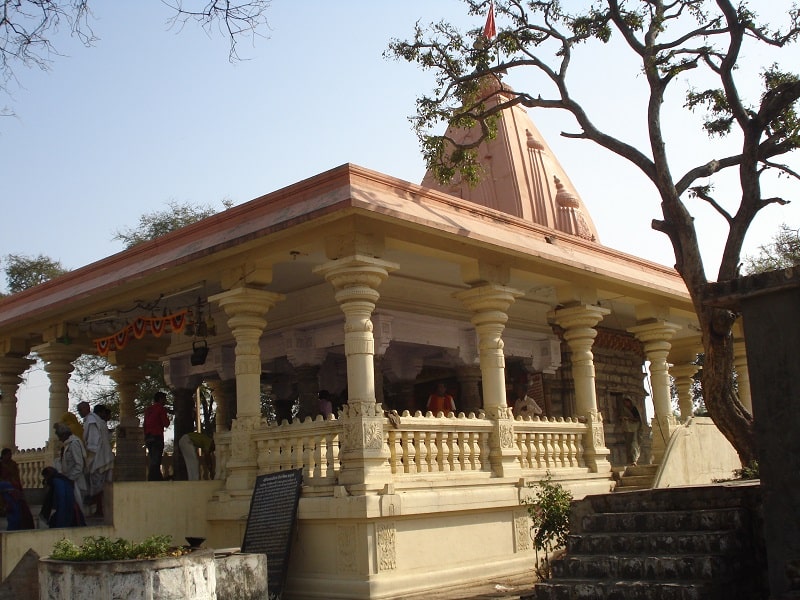 The KalBhairava Temple is one of the famous temples in Ujjain that is associated with the tantra cult of Hinduism. Thousand of devotees visit this temple every year to complete their sacred journey in the temple.
4. Shakti‌ ‌Peeth‌ ‌Shri‌ ‌Gadhkalika‌ ‌Mata‌ ‌Temple‌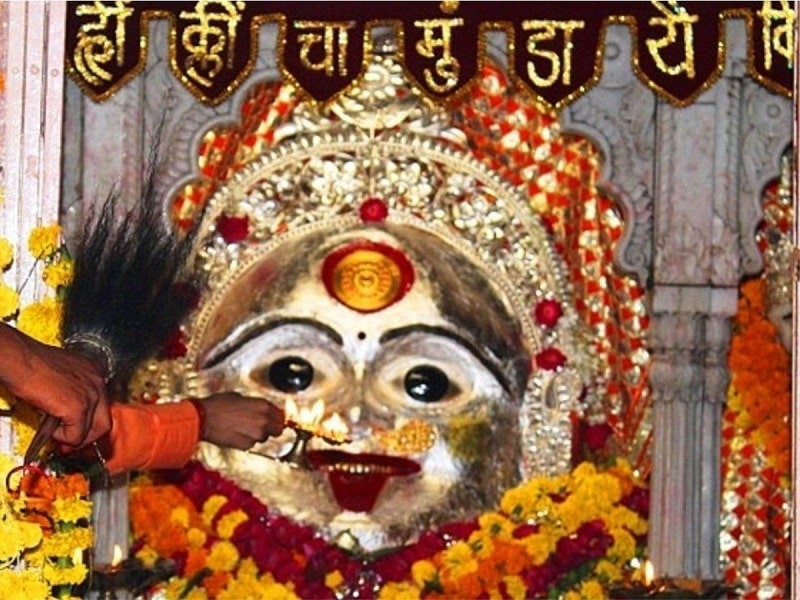 This‌ ‌temple‌ ‌is‌ ‌the‌ ‌idol‌ ‌of‌ ‌Shri‌ ‌Gadkalika‌ ‌Mata‌ ‌and‌ ‌is‌ ‌known‌ ‌to‌ ‌be‌ ‌worshipped‌ ‌by‌ ‌Kalidasa.‌‌
This‌ ‌is‌ ‌one‌ ‌of‌ ‌the‌ ‌famous‌ ‌destinations‌ ‌in‌ ‌Ujjain‌ ‌to‌ ‌visit.‌ ‌A‌ ‌large‌ ‌number‌ ‌of‌ ‌devotees‌ ‌visit‌ ‌this ‌‌temple‌ ‌and‌ ‌worship‌ ‌goddess‌ ‌idols.‌
5. Dwarikadhish Gopal Mandir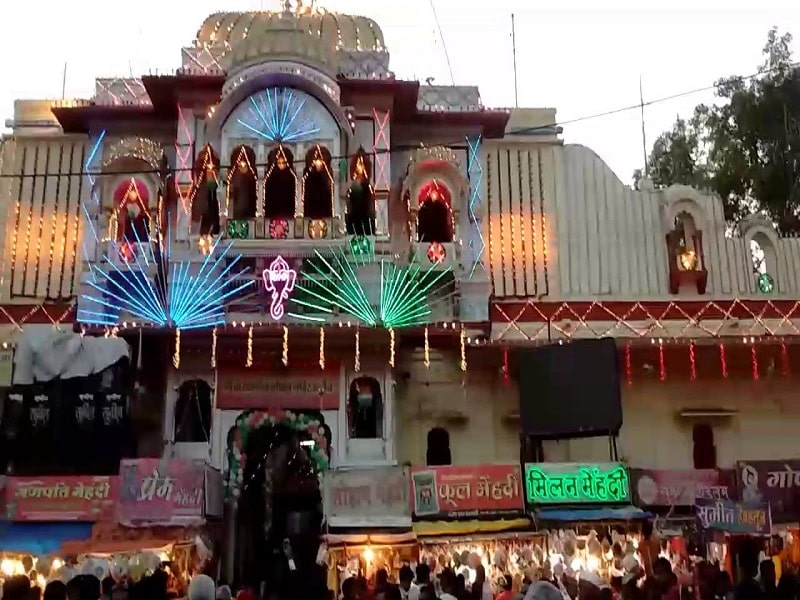 The Dwarikadhish Gopal Mandir is dedicated to Lord Krishna and is built in the 19th century. You will get amazed by seeing the marble-spired structure of 2 feet tall statue of Lord Krishna. Besides this, you will also get to see idols of Lord Shiva, Parvati, and other gods.
6. Chintaman Ganesh Temple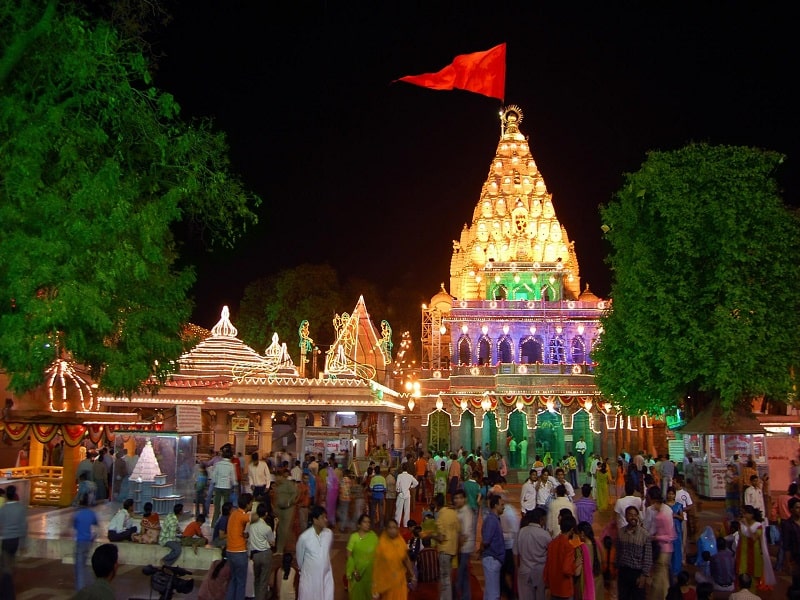 This mandir is situated on the bank of the river Shipra and is one of the famous temples in Ujjain. You can easily visit this temple through the way of Fatehabad railway line. Worshippers all over India visit this amazing temple and get astonished by the Ganesh idol. You must visit this temple when you travel to Ujjain.
7. ISKCON Temple
Your Ujjain journey will remain incomplete if you do not visit this temple. The ISKCON Temple is one of the most iconic temples you will see in Ujjain. It has a plethora of devotees that come every day to worship Lord Krishna. You will get unparalleled peace at this amazing religious place. The gardens and colourful flowers increase the beauty of this big temple.
8. Shri Mangalnath Temple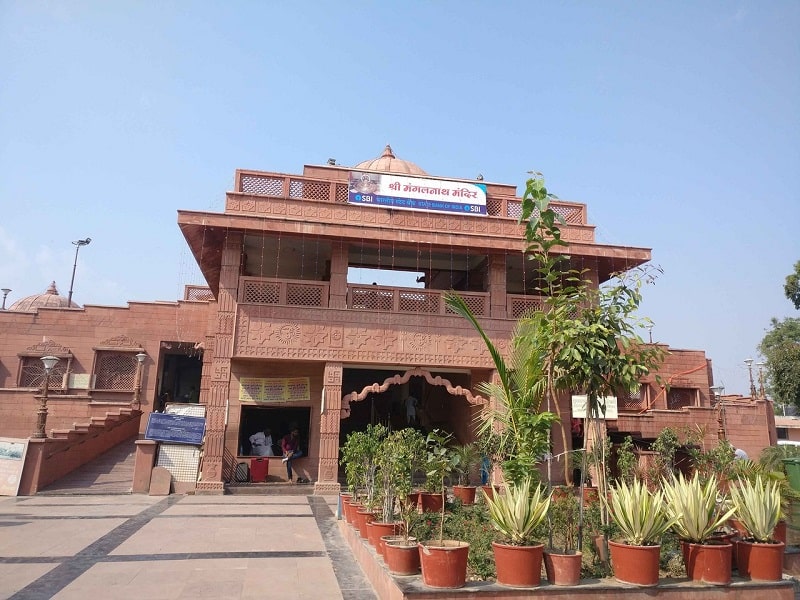 This temple is a little away from the beautiful city of Ujjain. You can reach this religious place by crossing the expanse of the holy Shipra River. During yesteryear, this beautiful Shri Mangalnath Temple offers you a clear view of the planet. This temple is highly preferred for astronomical studies. You will get amazed by seeing the highly revered shrine of Lord Shiva in this temple.
9. Navgrah Shani Mandir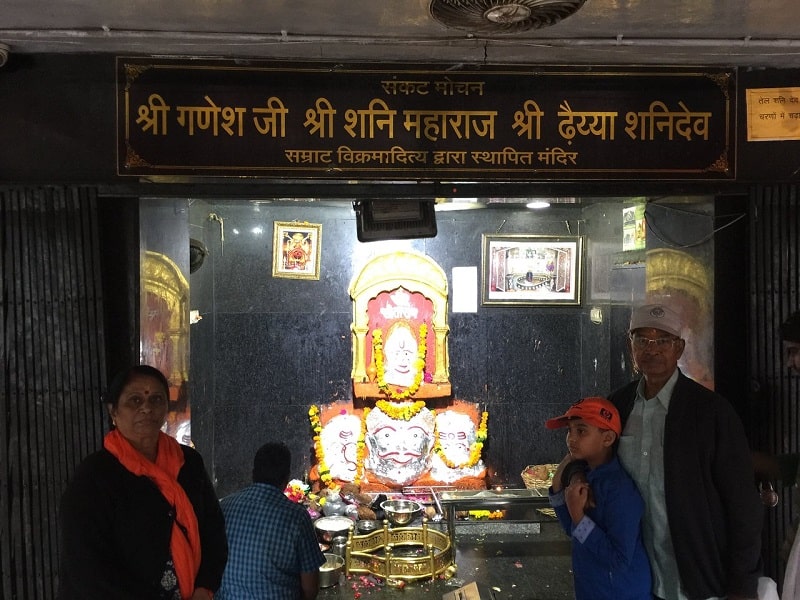 The Navgrah Shani Mandir is another famous temple in Ujjain that is located on Triveni Ghat. This is India's first temple where God Shanidev is worshipped as Lord Shiva. Over the past 2000 years ago, this amazing temple pays homage to nine planets. According to Hindu mythology, the Shani is the god of justice and will pay worship and prosperity to good people and punishes the ones involved in evil activities. Therefore devotees visit this temple and feed crow, the vehicle of Lord Shanidev at this auspicious place.
Also Read: Jaisalmer Places To Visit: Know How Know How I Explore It In 4 Days
10. Chaubis Khamba Temple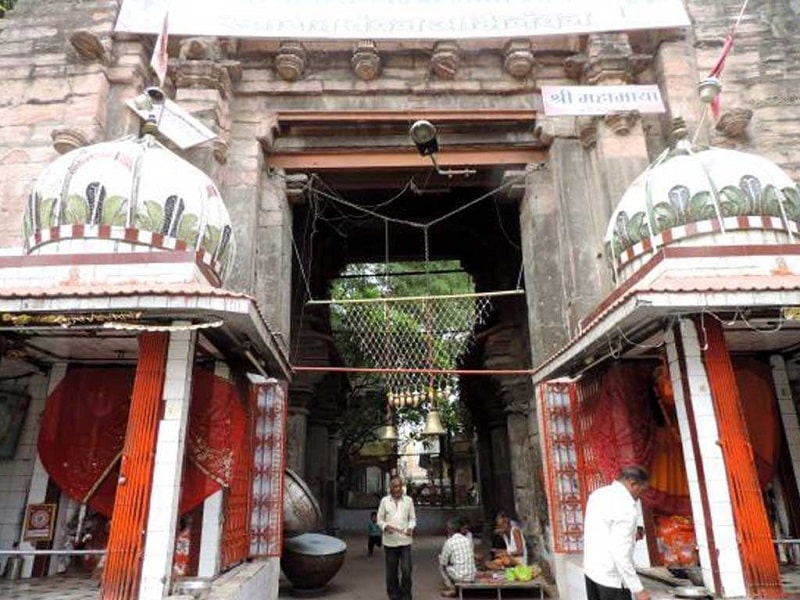 Another imposing temple that is famous in Ujjain is Chaubis Khamba Temple. It has captivating sculptures of back nine century and has a majestic entrance gate. You will see magnificent images of guardian Goddesses in this temple. This temple offers unmatched serenity and peaceful vibes that one should not miss. You must visit this temple to get into your spiritual insights.
These are some amazing and famous temples in Ujjain that you must visit. You will get inner peace of mind after visiting them. Made with fabulous architecture and magnificent sculptures of god and goddesses, these temples are worth visiting.