Neelkanth Mahadev temple is one of the famous sacred places in India. This famous pilgrimage is surrounded by three valleys, namely Manikoot, Bharmakoot, and Vishnukoot. As its name suggests, this famous temple near Rishikesh is associated with Lord Shiva. The mythology of this amazing place states that in this temple, Lord Shiva consumed poison and place it in their throat. When the throat of Lord Shiva becomes blue in colour, this place has given the name of Neelkanth. This religious temple is filled with devotees who come here and offer prayers to Mahadev.
Let us dig deep into the architecture of Neelkanth temple.
Architecture of Neelkanth Mahadev Temple
If we talk about the architecture of NeelKanth Mahadev temple located in Rishikesh, then you will get amazed by the attractive and colourful architecture of it. When you enter this religious temple, then you will see scenery depicting a scene of the mythology story of Samundra Manthan. It has been portrayed by sculptures of demons and gods. You will see the entire story of Samudra Manthan from the walls. These overwhelming divine sculptures are absolutely beautiful. In the holy shrine, a sacred shivlinga is situated. A devotee who visits this place ties a thread in a giant peepal tree and makes a wish. You can even take a bath in a natural spring situated in the temple.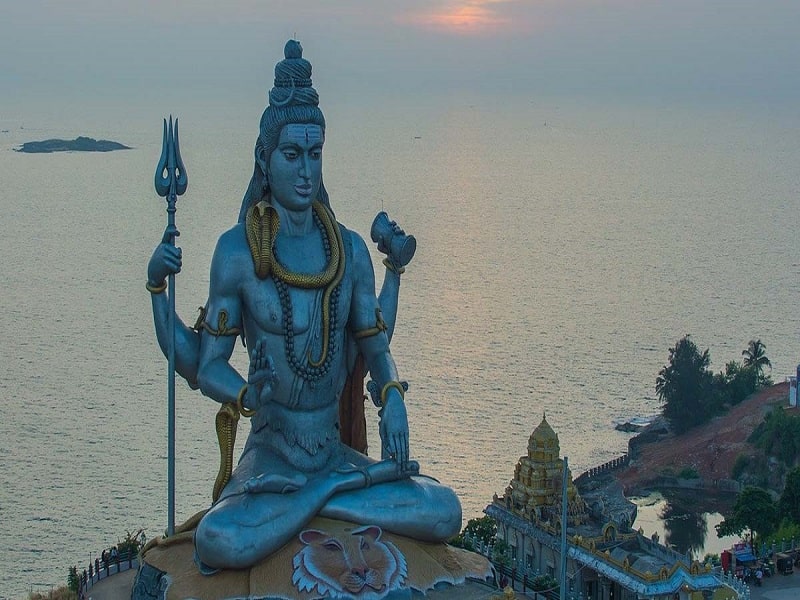 When  you visit this temple, on the festival of Maha Shivratri, then you will get amazed by the decoration of it. This place will get full of rejoicing, and a large number of devotees visited this religious place on this auspicious day. The temple is decorated fully on both the occasions of Maha Shivratri. Here are some interesting facts you must know about Neelkanth Temple.
Also Read: Experience Famous Places In Rishikesh With Friends
Facts about Neelkanth Mahadev Temple
• The walls of this temple depicting the scenery of Samudra Manthan with an aim to honor lord Shiva's sacrifices for the betterment.
• The tourists and devotees who visit Neelkanth Mahadev Temple get overwhelmed with not only the architecture of this colourful temple but also the giant peepal tree. This tree has been recognized to fulfill the wishes of devotees.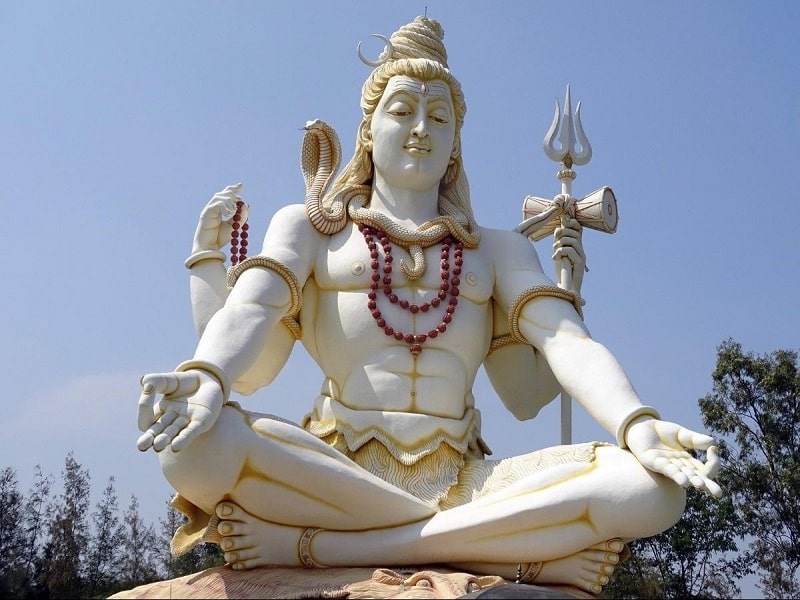 • Most devotees flock to the temple during Maha Shivratri.
• The best time to visit the NeelKanth Mahadev temple in the summer months as the roads remain open and you will get a more peaceful and enjoyable travel experience.