Do you want those pink lips and cheeks? Ilana organics beet tint is a vibrant stain made with the goodness of beets that will benefit your skin. This playfully, the vibrant sheer-textured product will easily glide on your skin and blends smoothly with a single swipe. This tiny indie label produces this amazing serum that has ventured ever so slightly in your makeup. It is a vegan and natural product that is easy to use and guaranteed to knock your socks off. You can easily apply this onto your cheeks and lips to get a pink glow on your face.
After applying a few dots, you need to blend it smoothly so that the color will built slowly on your cheeks. It stays at your face all day, without getting a feeling of dryness. So, let us check out its ingredients.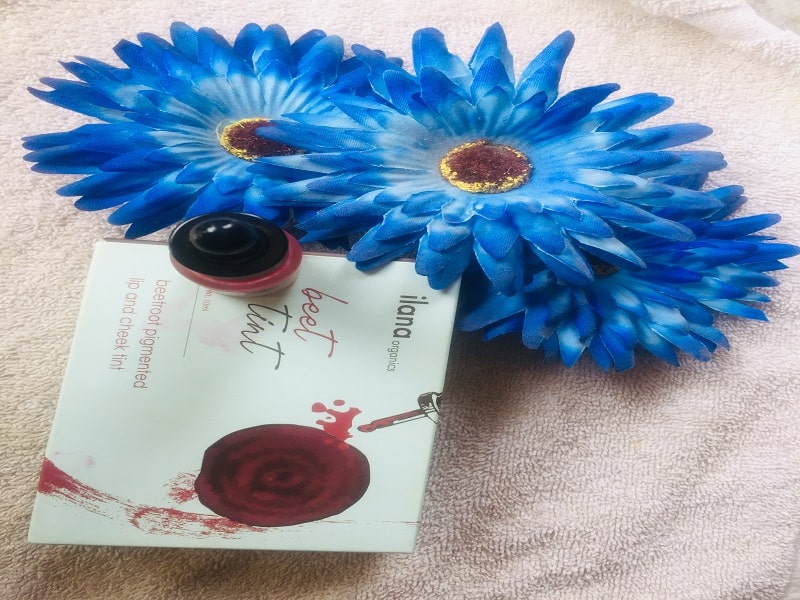 Ingredients Of Ilana Organics Beet Tint
This water-based formula filled with ingredients like glycerin that acts as a moisturizing agent and Vitamin C that gives a natural glow to your skin by reducing pigmentation. An essential ingredient found in Ilana organics beet tint is the beetroot powder that will help in the removal of toxins present in your skin. Its natural colorant brings a pink glow on your face. Other ingredients include Betaine, Propanediol, Potassium Sorbate extracts, and various other chemicals that will probably give your skin a radiant natural glow. You can use this plant-based product that will surely give you exceptional results to your skin and lips.
Also Read: My Review On Ilana Brightening Skin Serum Papaya Lemon
Benefits of Using Ilana Organics Beet Tint
We all know that a red blush will turn a great makeup into a terrible one. If you choose to go overboard, you need to use a subtle blush to add a natural glow to your face. To make your look stunning with mascara eyes, use Ilana organics beet tint that will provide a bomb look in your selfies. This beetroot serum has a hint of your favourite colour that will suit your skin tone. Use this product to add natural blush to your skin tone.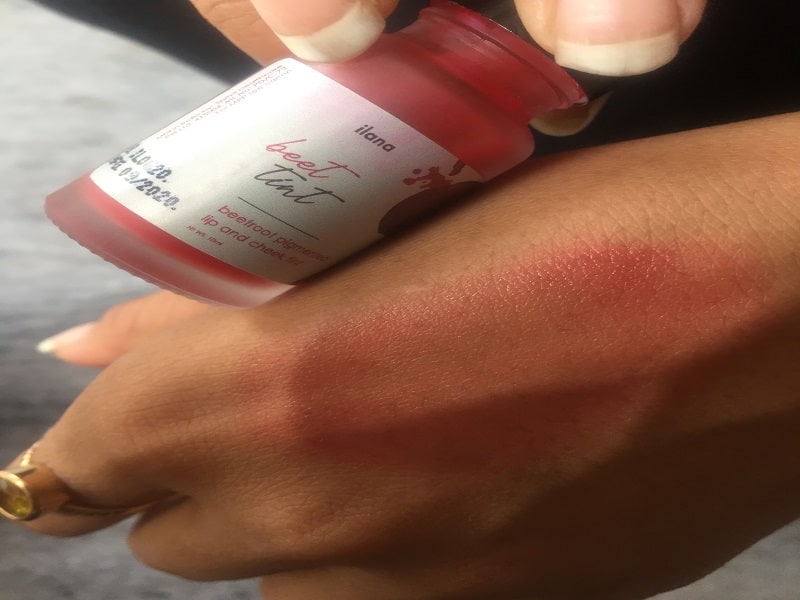 Verdict
Getting an incredibly natural blushed look is a wish for every woman. If you are the one who wants a no-makeup look with a natural glow, then you should definitely go with Ilana organics beet tint as its beet extracts not only protect your skin but also removes pigmentation. This product is worth to buy!